Province:
Girona
Shire:
Gironès
Inhabitants:
250
Extension: 13,7 Km2
Altitude: 177 m

How to arrive How to arrive
Madremanya is a small rural village in the county of Giron, whose territory borders the Baix Empordà. It is said that its name comes from the expression "Magna Mater" which means "great mother" in Latin.
The municipality consists of several population centers, these are Bevià, Millars, Vilers, the Pedró and urban core itself.
The first data we have about Madremanya dating from the year 1035. Then I was not mentioned again until 1362. The image of this town is dominated by the silhouette of the parish church of Sant Esteve which you can see into the distance and especially if it enters Can Güell. It was fortified, like the entire town, and you can still see the remains of the wall.
Around the church were created small and narrow streets with quirky twists and facades of houses, where it is hard to drive, and make this town a great monumental.
Near the core Madremanya Millars found notable for its castle, which was assaulted by the year 1485 Remences, and the parish church of Sant Iscle and Santa Victoria.
Also, in the quarter of the Creu Pedró is the Terme. The name of this core is conditioned by the stone that was found on him, devoted to traditional offerings.
Its natural environment is characterized by hilly terrain due to the presence of Montnegre Sierra Sierra de Vall-lloreda or the Mare de Deu dels Angels. In fact, the town is located on top of a plateau, which determines who is to 117 meters.
There are different ways to communicate with other localities Madremanya, whether we come from or Corca Monells as Bordials, we invite you to enjoy nature.
Madremanya, because of its great beauty and atmosphere of peace, warmth and tranquility that surrounds it, has become a city of second resiencias.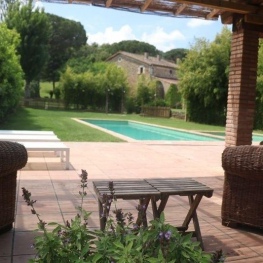 Celrà (a

7.3 Km)
Isolated farmhouse with capacity for 18 people and exclusive rental for a…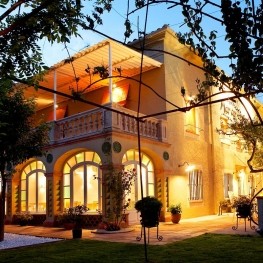 La Bisbal d'Empordà (a

7.3 Km)
Small and cozy hotel with a family atmosphere, located in an old…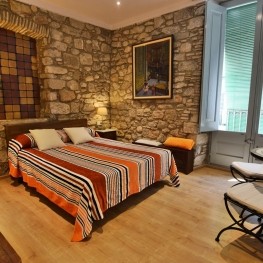 Girona (a

11.1 Km)
Small establishment located in the center of Girona, near the Cathedral, the…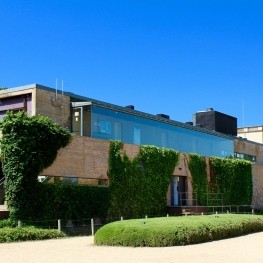 Torroella de Montgrí - L'Estartit (a

15.8 Km)
We are an old mill of the 15th century restored by the…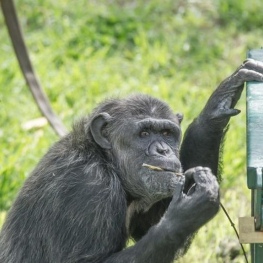 Riudellots de la Selva (a

15.6 Km)
The Mona Foundation is a non-profit organization that has a rescue and…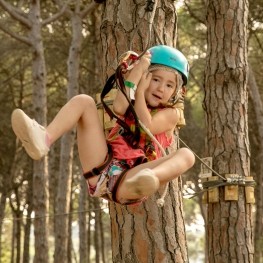 Castell - Platja d'Aro (a

16 Km)
Parc Aventura Platja d'Aro and Parc Aventura Pals are located in a…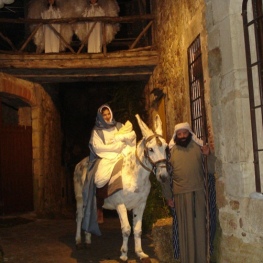 Pals (a

15.3 Km)
The Living Nativity of Pals goes beyond its religious meaning and has…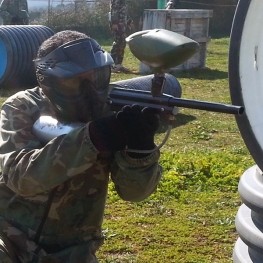 Palafrugell (a

15 Km)
Play area suitable for everyone, with a single objective: "play sports having…
Weather forecast
30-11-2021
Morning
Evening
Max 13º
Min 0º
01-12-2021
Morning
Evening
Max 14º
Min 2º