We do calçotades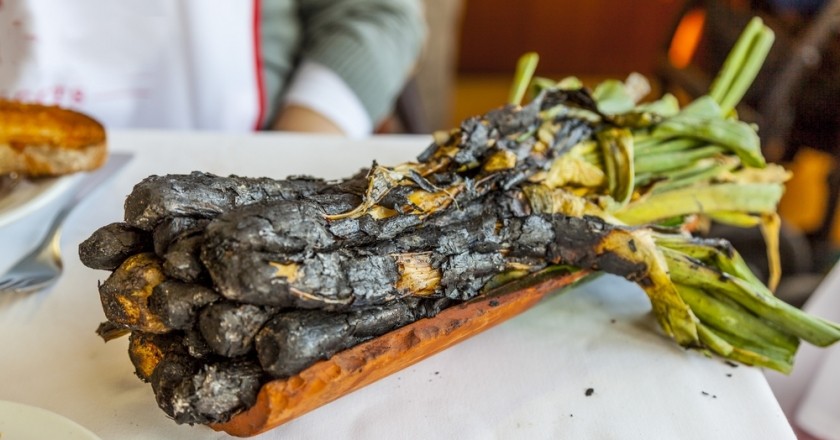 Shortly after the Christmas holidays comes the calçots season in Catalonia that begins with the Great Festival of Calçotada de Valls on January 27.
On the origin of calçot there are several versions but the best known is the one attributed to a farmer from Valls in the late nineteenth century, the invention of this crop. The man put a couple of shoots of onions on the fire and casually discovered a dish that at the beginning of the twentieth century had already become common in many homes in Valls.
Since then the consumption of calçots or calçotada has become a well-known gastronomic festival, especially in Catalonia. In fact, the calçot boom is lengthening the season, even after Easter.
Each year about 55 million calçots are harvested in Catalonia. The Tarragonès, Baix Camp, Alt Camp and the Baix Penedès are the four main producing regions of this vegetable.
The calçot is each of the shoots of a white onion that has been replanted. These buds, as they grow, "fit" (hence the origin of the word), which means that the sides of the earth are covered to whiten their base, which is the edible part. This causes the buried part to be very tender and of a characteristic flavor and sweetness.
The calçots are cooked with firewood from vine shoots and consumed accompanied by a typical Valls sauce, the salvitxada, very similar to romesco but with more tomato and less pepper than this one and a thicker texture.
In Catalonia there is a tradition of calçotada, in which the consumption of calçots is made outdoors, accompanied by wine, grilled meats and in an atmosphere of celebration.
Do not wait any longer and choose the best place to enjoy a good calçotada with friends or as a family, it's a good way to suck your fingers!