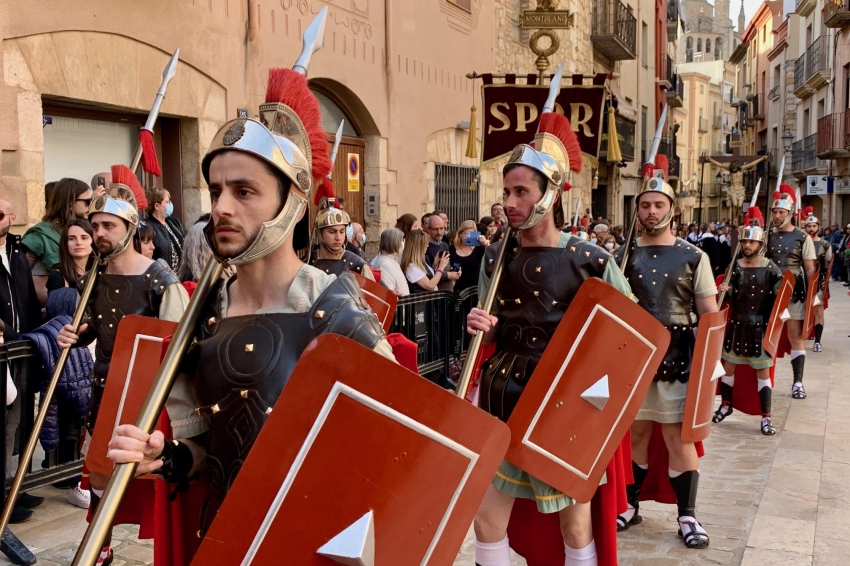 This event is over.
The Congregation of the Blood is the entity in charge of organizing the Holy Week events in Montblanc.
The Good Friday procession is the central act of the filling program of the Holy Week in Montblanc and it still passes through the streets where it did centuries ago. In the dark, with the only lighting from torches and candles, Montblanc goes back in time and the visitor is transported to a Medieval Montblanc that has managed to preserve all its traditional essence.
Currently, the Congregation of the Immaculate Blood of Montblanc is the oldest active entity in the town, since it has been more than 400 years since its foundation and constitution as such.
Live a period full of vigor, with renewed hopes for the future. The procession and the armed men, with a new wardrobe, constitute an essential element of traditional Montblanquense folklore.
Come and enjoy Easter in Montblanc!