Twentytú Hostel Barcelona Barcelona
Carrer de Pamplona, 114
Barcelona
Welcome to Twentytú Hostel, the most innovative and sustainable hostel in Barcelona. We are the first Hostel in the world to obtain the BIOSPHERE RESPONSIBLE TOURISM certification, so we are committed to the environment and sustainability, applying technological innovation, doing responsible tourism.
Currently, we are carrying out all the Covid protocols to take care of the safety of our clients, acquiring a new air conditioning sanitation system that consists of an ultraviolet ray filter that eliminates all types of bacteria and viruses.

Twentytú Hostel is located in the surroundings of the modern Plaza de las Glòries. In our hostel you can live a unique experience. We offer 62 private en-suite rooms (55 quadruple and 7 double) and different common spaces, where we are committed to a warm atmosphere where you can meet people of different nationalities, relax and enjoy the city of Barcelona.
Live and share great moments with your friends, family, partner, student groups, athletes and with other backpackers!
Registration Number in Tourism Register of Catalonia: AJ-000538-53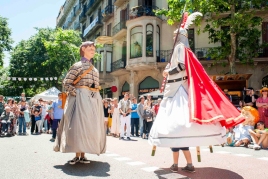 25/05/2022 - 29/05/2022

02/05/2022 - 12/06/2022