Let's Holidays Tossa de Mar Tossa de Mar
Contact
info@letsholidays.com
We offer more than just a stay in a beautiful town....
Let 's Holidays offers a personalized service from the start of the accommodation search, during the booking process, during the stay and until the moment of departure.
Let 's Holidays complements the rental of its accommodations with a personalized and special service. Tell us your preferences and we will recommend you the best options among the more than 200 that we have in Tossa de Mar, fully equipped, so that you feel the best possible.
And if you want your stay to be even more special, ask us for information about the experiences and services that we can offer you on demand.
Accommodations available from 2 nights and different prices according to season. All have Wi-Fi and some of them parking.
Common services
Heating
Linens
Hair dryer
towels
griddle
washing machine
microwave oven
fridge
freezer
coffee maker
toaster
TV
Wifi
Children are welcome in all apartments and we have a cot, highchair or shower (with supplement) at your disposal.
Situation
Our accommodations are located from the seafront, town center, historic core, old town, as well as in some more isolated areas for those seeking absolute tranquility.
Tossa is a medium-sized town where you do not need a car to get around the town. From side to side, you do not take more than 20 minutes walking.
Do you know Tossa de Mar?

Located between the city of Barcelona and the French border, Tossa is an old fishing village with a great historical background, nowadays a popular tourist destination of the Costa Brava.
Tossa is a true open-air museum, where the prehistoric vestiges give way to a Roman Turissa, a medieval Tursa and a modern Tossa converted first as a refuge for artists and intellectuals and later as a generous host of tourists and visitors.
This patrimonial legacy is the faithful testimony of all those people who, loving her, made this land their home, from now on, also yours.
How to get
To get to Tossa de Mar, you can do it by car and if you do not have your own vehicle, we recommend the Sarfa-Moventis bus line, from Barcelona city and airport, or by train to Blanes and from there with a bus.
Registration Number in Tourism Register of Catalonia and Andorra: HUTG-011070, HUTG-018555, HUTG-021089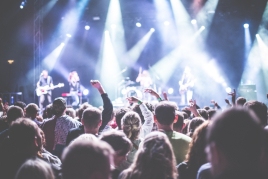 09/06/2023 - 11/06/2023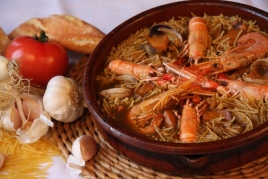 03/06/2023 - 18/06/2023