Deal! Recreational Boat Skipper Course on board (PAB)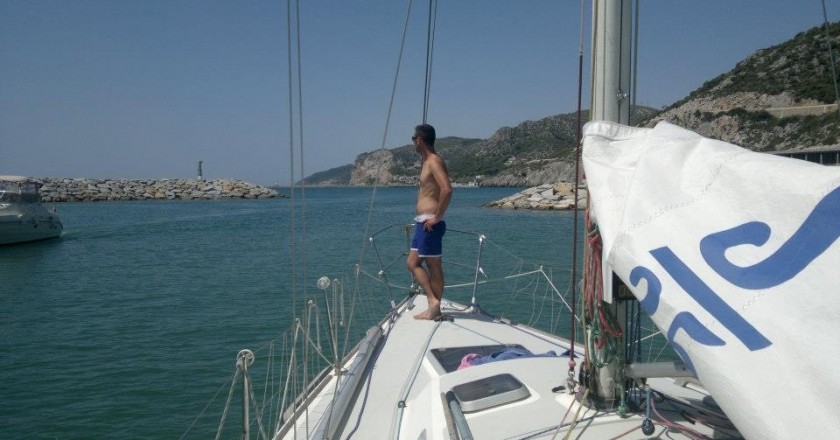 Weekly departures (Monday to Friday) with our BADOC sailboat.
And from the Port of Badalona to the Balearic Islands;
Week from June 20 to 26, heading to Menorca
Week from July 04 to 10, heading to Ibiza
Week from July 18 to 24, heading to Mallorca
Week from July 25 to 31, heading to Mallorca
Week from August 06 to 12, heading to Menorca
Week from September 06 to 11, heading to Menorca
Our Crossings are aimed at all those who want to learn to sail and enjoy the pleasure of living on a boat.
You will be accompanied by an Instructor who will teach you everything that is included in the syllabus of the Recreational Boat Pattern.
Theory and practice. Including the optional Sailing Practices and the 24-hour extension in the Balearic Islands.
You will live aboard a fully equipped First 405 sailboat with capacity for 7 people accommodated in cabins.
You will participate in all maneuvers on board; night guards, thyme, sheets, radio...
Anyone can participate, whether you already have experience or if it is your first time sailing.
You can sign up alone, as a couple or with friends.
We will make a common fund among all for the expenses of food and drinks, diesel, port calls and buoys. The boat is equipped with a kitchen and fridge to be completely autonomous during the trip.
Good crossing!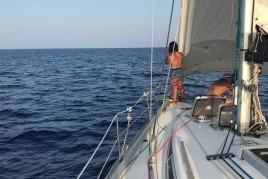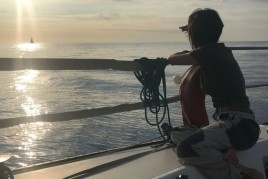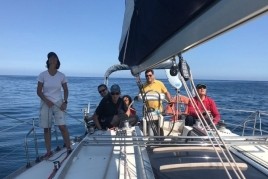 20/08/2022 ...

20/08/2022 ...