Castell de Santa Florentina Canet de Mar
Contact
info@castelldesantaflorentina.com
The Castle of Santa Florentina is built on an ancient Roman villa (Domus), which was an urban center and wine area.
In the 11th century, the building was converted into a fortified farmhouse to combat the pirate raids of the time, currently incorporated into the architectural ensemble of the Castle of Santa Florentina.
Tourist visits
The visits are usually with audio guides in eight languages, such as Catalan, Spanish, English, French, Russian, German, Chinese and Korean, and if you want to use headphones, you must bring your own wired headphones, but they are not essential.
These visits are not free in their format, since they will always be accompanied by a guide throughout the entire tour, who interacts, clears up doubts and complements information.
There is also the option of two weekly guided tours on Saturday, indicated above and in the online ticket sales.
Each turn of the audioguided tour lasts approximately one hour, including the last few minutes to enjoy our winery. Guided tours usually last an hour and a quarter, but it is better to calculate an hour and a half from the time you enter until you leave.
events
shootings
The Castle of Santa Florentina has been, and is, a very recurring location for a multitude of films, both for television series such as "Game of Trons", "Caesar" or "Legend of the Blue Sea"..., for documentaries such as "I, Ramon Llull" or television spots such as "Smart Fortwo 2014 Visionaris".
Wedding
The Castle of Santa Florentina offers its wonderful and ancient spaces for the celebration of the most important day for a couple in love, guaranteeing the bride and groom that their wedding becomes spectacular, in an incomparable historical setting.
Photo shoots
The Castell is an incomparable setting to immortalize special moments for you. You can have the Castle for hours and give space to your imagination, and the art of the photographer you choose, to bear witness to an unforgettable moment.
Private and corporate events
The Castle of Santa Florentina is a unique place, which has spaces full of art for you to celebrate the event of your dreams.
You can use the Castle by the hour or by the day, both privately and corporately, to celebrate all kinds of events.
Individuals, such as weddings, birthdays, cocktails, dinners..., and corporate, such as product presentations, promotional sales, workshops and company meetings...
A Castell collaborator will exclusively organize your event as you imagine it, from the decoration, the menu, the wines, the music and the setting...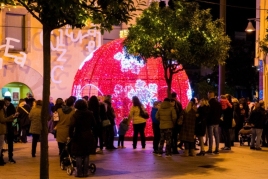 05/12/2023 - 11/12/2023 ...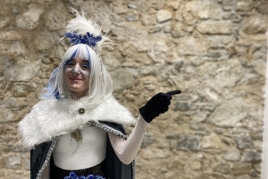 01/12/2023 - 31/12/2023 ...