Cases Blanques Espai Ecosostenible Avinyonet del Penedès
Contact
info@casesblanques.cat
Casas Blancas is a company that wants to contribute to making the world a better place and our way of doing it is through education.
Our proposal of activities is the means to develop our ideas about the environment, agriculture, food and health.
The activities take place between esplanades, forests and agricultural fields of the farm, making the discovery of the environment significant.
Environmental education is an essential point, that is why we want to be a model that conveys respect and appreciation for nature.
Recycling and waste reduction are key to achieving our most ambitious goal: to be more sustainable every day.
We have several activities for schoolchildren:
Early Childhood Education
Forest Sensations
We discover the forest with the 5 senses
The Squirrel Hideout
Flora and fauna of the Mediterranean forest
The Magic of the Circus
Learn and experience the magic up close
natureart
Discover all art that we can find and make with nature
Primary education
From the Camp to the Belly!
Healthy eating and food origin
The Tementinaires
The medicinal and aromatic plants of the Mediterranean forest
From the field to the belly!
Healthy eating and food origin
Art and nature, nothing stops us!
Learn the concepts of art through nature
Enter the world of the circus
We will do a workshop where you can practice different disciplines of the circus.
This activity includes 1 hour of show in the afternoon.
Initial Cycle, Middle Cycle and Superior Cycle.
Magic, Clown, Juggling and Show!
Enter the world of the circus
THAT
From the Camp to the Belly!
Healthy eating and food origin
Orientation career
Identification of space on a map
Juggling, fabrics and cooperative games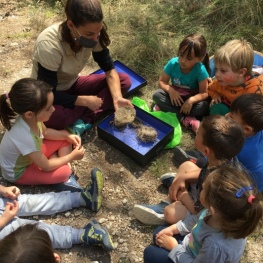 Cases Blanques Espai Ecosostenible Avinyonet del Penedès
The activity is developed with the common thread of the squirrel and the Cases Blanques forest. Through his friends we will discover and get to know the forest…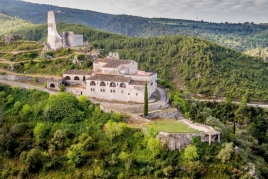 01/10/2022 ...