Càmping Vall de Camprodon Camprodon
Camping Vall Camprodon offers a variety of accommodations and services.
Accommodation
It has:
Modules (2-4 pers. Capacity)
Bungalows (4-6 pers. Capacity)
Canadian Chalet (4-6 / 7 pers. Capacity)
Pods (wooden igloos 1-3 pers. Capacity)
Plot? the caravan of 80m2
Caravan Motorhome
Parking
Install? tions and Services
Camping facilities consist of:
Bar - restaurant (daily menu, dishes, pizzas, takeaway, etc.)
Supermarket (assortment of products in general, selling bread, daily newspaper, etc.)
Wireless Zone
Playroom
Playground
Youth Park with zip
Area sports (paddle, tennis, soccer 3x3, soccer and volleyball)
Large swimming pool
Small pool
Game room with arcade machines and film.
Car Wash
Farm pets
General Maintenance Services
Restrooms for babies
Showers and toilets with heated
Registration Number in Tourism Register of Catalonia: KG000144-05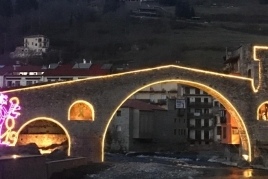 02/12/2021 - 08/12/2021 ...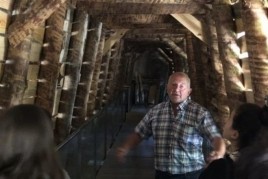 11/12/2021 ...