Province:
Lleida |
Shire:
Alt Urgell
|
Inhabitants:
13.060 |
Extension:
15,4 Km2 |
Altitude:
691 m
La Seu d'Urgell is the capital of the Alt Urgell. It is located in the Pyrenees and is part of the natural region of Urgellet, which together with Andorra was the original territory of the County of Urgell. Its location is in a place where it joins the crossroads between Andorra, Cerdanya, the Baix Segre and territory above. The town of La Seu d'Urgell is spread over the plains of La Seu at about 690 meters, which contrast with the surrounding high peaks that are located between 1,500 and 2,800 meters.
The town of La Seu includes different entities: Castellciutat, Poble Sec, Sant Antoni, Sant Pere, Santa Magdalena and Capella Serrat.
La Seu d'Urgell is also the seat of the Bishop of Urgell from the V century and includes ecclesiastical demarcation of Catalonia and Andorra. So, this is where we visit the Cathedral of Santa Maria, ecclesiastical center of this activity. It was built in the twelfth century and is the only Romanesque cathedral preserved in Catalonia. It also has a cloister next to which is the church of Sant Miquel, also Romanesque.
Following the religious history of the population, La Seu has the Diocesan Museum, where we found all the religious art of the bishopric. The former monastery church of Saint Augustine has been converted into the current library and the arcaded streets we find are the Calle Mayor and the Canonges, which is the oldest of the population.
In regards to sports activities, La Seu d'Urgell has the Segre Olympic Park, located just 200 meters from the historic center. There you can practice different types of activities, such as rafting, canoeing, sail kayak. These facilities were built for the Olympic Games of Barcelona 92 and take advantage of the gap by about 800 meters of artificial channel that serves active axis for activities.
Concerning the feasts and fairs, we highlight the Medieval Market of Canonges (canons) held the first weekend in June, when the whole city is transformed into a big stage to move visitors medieval middle age and, Also, the fair of Sant Ermengol, which is situated in the city center and is within four espacions celbración case: Fair cheeses of the Pyrenees, the Craft Fair of the Pyrenees, the Boulevard and the Auto Trade Fair as well as a space for organizations, associations and clubs in the city. The fair of Sant Ermengol celbra during the third weekend in October.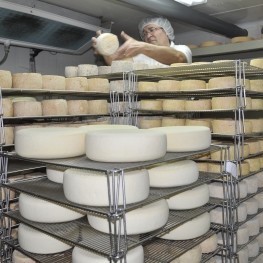 Ribera d'Urgellet

(a 6.2 Km)
Come to Mas d'Eroles and you can visit the cheese factory, where…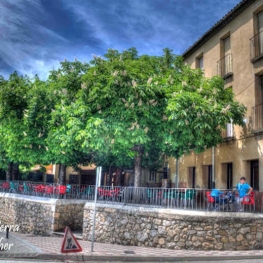 Sant Llorenç de Morunys

(a 26.9 Km)
An establishment with tradition. Old casino and ballroom, its spaciousness makes it…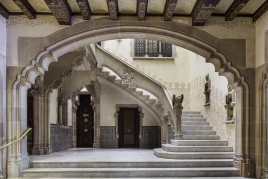 21/03/2023 ...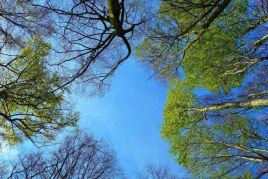 21/03/2023

Weather forecast
22-03-2023
Morning
Evening
Max 20º
Min 2º
23-03-2023
Morning
Evening
Max 22º
Min 9º