River cruises to reconnect with nature and heritage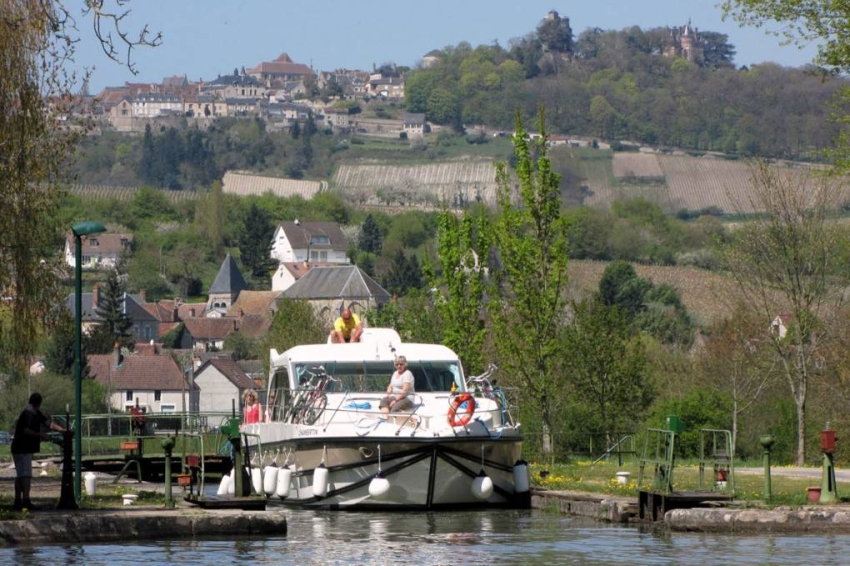 Do you know river tourism? Can you imagine being able to travel and sleep aboard a boat that you can drive without a license through the canals and rivers of Europe? Yes, it is about river cruises, a form of tourism that is gaining more and more followers.
River cruises allow you to enjoy the nature, culture and gastronomy of the countries you visit, a different and original way of traveling through Europe at your own pace. The rentals are adjusted to all the needs that you can enjoy river tourism during a weekend or if you prefer during a vacation of a week or more.
Do you dare to try the experience?
Well, first of all you need to know that Nicols is a company with more than 35 years of experience in the sector. It has more than 30,000 passengers, boat lovers, who place their trust every year to enjoy their vacations. Choosing Nicols for river cruise rental is the guarantee of taking advantage of experts in river tourism.
Outings full of adventures and facilities
Navigating the rivers and canals of France and the rest of Europe has never been easier. These river outings can be done without a license or experience in navigation. Yes, as you read it! A team of Nicols company staff prepares travelers on the day of departure, guiding them and showing them the main navigation instructions on board. You will quickly become gifted sailors with all the necessary knowledge.
This type of tourism adapts to all types of audiences, from a romantic outing as a couple to break the routine, to meetings with the family or an unforgettable outing with friends. You will enjoy the freedom of sailing at your leisure and a magic stay on board boats for between 2 and 12 people, equipped with all the amenities to enjoy maximum comfort.
Nicols offers you 24 destinations to discover the canals and rivers of France, Germany, the Netherlands, Portugal and Hungary. From lock to lock, from population to population, enjoy a unique stay.
Why will river tourism captivate you?
Once your boat sails, you can sail at your own pace, away from the crowds, enjoying the discovery of the towns and villages where the river runs and discovering the hidden treasures of the rivers and canals.
The landscapes, itineraries and stairs are also an advantage of this type of cruise. You can discover the heritage and gastronomy of towns and rural areas, such as castles, museums and restaurants where you can taste local specialties, with total freedom and calm.
You will be able to practice various activities such as fishing, swimming in the designated areas, picnics on the banks of the river, hiking and biking routes... holidays on a river cruise are no place for boredom!
Also, remember that you will find different options to choose the boat that best suits your needs and budget. But above all, it will be easy, since all Nicols boats are driven without the need for a license, regardless of the size of the boat.
The pleasure of a river cruise vacation is all this and more! If you still have questions or doubts, do not hesitate to contact the Nicols team who will assist you and advise you to prepare an outing that you will always remember!