Restaurant Verne Barcelona
Carrer d'Aribau, 150, Barcelona
Barcelona
Contact
info@vernebarcelona.com
Verne is a recreation of Captain Nemo 's experiences aboard the Nautilus submarine. A space governed by the Kraken and by the jellyfish that rule the seabed in Julio's stories.
Verne, endless details that will make your experience as enriching as possible. Market cuisine, with modern and international touches and a lot of flavor of the sea. All this made with products of the highest quality and proximity, favoring small producers with whom we have a close relationship.
After dinner, you can enjoy a wide selection of signature and fantasy cocktails, also inspired by Jules Verne 's tropical voyages with the Nautilus.
The Verne Barcelona restaurant is located in the heart of the city of Barcelona, on Aribau street, the nerve center of leisure and restoration in the city of Barcelona.
The kitchen
Verne presents a Mediterranean-style culinary proposal with nods to Argentine and Mexican cuisine, which is undoubtedly up to par with the local. Their meat cooked at low temperature stands out above all else, nothing more and nothing less than for 12 hours, which causes the meat to preserve its flavor to the maximum. Also noteworthy is the selection of tapas in the purest Mediterranean style, but with touches of modernity; like their grilled prawns with a touch of barbecue sauce, or their anchovies with pistachio and romesco sauce. And of course, you can't miss one of the hits of Spanish food, the chicken and ham croquettes, of which they are especially proud. Every week its chefs knead each piece of their family recipe, inherited from Grandma Miriam, one by one, to achieve an authentic delicacy.
your cocktails
One of its signs of identity are the fantasy cocktails, on one hand, and signature cocktails on the other. They like to differentiate these two types, since the fantasy ones are those where they version lifelong classics such as the Mojito, the Caipirinha, etc. and the signature ones are those cocktails where they expand their creativity to find the most exotic flavors for your palate.
In addition to this, at Verne Barcelona you will find a great selection of drinks and liqueurs to make your after-meals a space of laughter and conversation, enlivened with the best concoctions on the market.
tailor-made events
In addition to all this, as they want everyone to be able to visit their premises and enjoy its charms, Verne offers you the possibility of all kinds of events and groups, since it also has a private room to hold any event that requires exclusivity. In Verne Barcelona they celebrate: Private Parties, Pasos de Ecuador, Company Events, Graduation Dinners, Private Meals, Communions, etc.
Reserve your table or tell them what event you want and they will be happy to give you their best attention.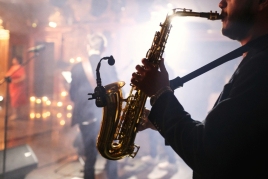 02/12/2023 ...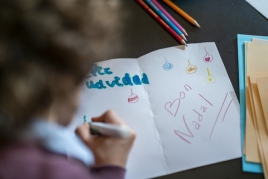 02/12/2023 ...