Ideal place for group meals or businesses due to the capacity of the room and its location within the city.
One of the things that attracts most people the first time you visit our store are ceramic tiles all over the walls hung with those that make you think and laugh the most.
Terra
The restaurant has a terrace large enough with a sidewalk that measures up to 6 meters wide.
Summer is the best time so that it can fully enjoy, even at night.
Local
The location of the terrace also has two floors with multiple rooms with a large capacity.
Entrance
If we go we find the huge bar full of bottles and glasses.
To the right of the bar there are four bar tables.
Downstairs
On the ground floor there are two dining rooms but can be converted to bar depending on the needs.
These rooms have a capacity of 36 to 22 people but can bring in some more.
These rooms have framed restaurant tablecloths signed by a personality who has visited our business over the years and now Juanjo Corve Puig, Antonio Canales, Cugat, Bumburi, ...
Top
The upstairs has a capacity for 44 people is dedicated to bar although busy time restaurant to the celebrations of the city becomes restaurant during meal times.
Services
All rooms have televisions. This fact makes many people gather on game days filling the room as a whole. Even the street ever.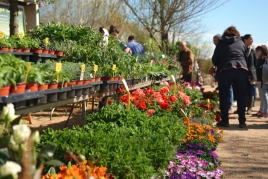 19/04/2020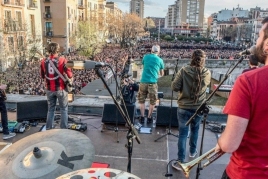 28/03/2020 - 03/05/2020