Paleoturisme a Hostalets de Pierola Els Hostalets de Pierola
Contact
info@crip.cat
The Hostalets de Pierola is one of the most important paleontological areas in Europe. The numerous important discoveries of the Miocene epoch (23-5 Million years ago) make this territory a unique space at an international level to study the evolution of life during this period.
The environment of Hostalets de Pierola is one of the most significant areas in the world in terms of the registration of fossils of primates, such as the Pierolapithecus or the Anoiapithecus brevisrostis. The exceptionality of the recovered paleontological heritage is also evident with findings such as that of the oldest representative of the lineage of the giant pandas.
PaleoTurisme: Three options to venture to live a unique paleontological experience for the whole family.
The Hostalets de Pierola is a family destination that offers a unique paleontological experience. You can travel 12 million years ago with the application P @ leo_rutes®, interactive itineraries where paleontology joins the current landscape and you can enjoy from a mobile or a tablet.
In addition, the whole family can become a paleontologist during the P @ leo_CapdeSetmana and discover the paleontological secrets hidden underground. Come with the whole family to do a paleontological immersion and stay all weekend at the Can Roviralta hostel on a full board basis and emporta`t the experience of the Miocene at home.
Or take a break and take the opportunity to make a sample of paleontology in the exhibition offered by the CRIP "A Window to the Miocene".
Palaeontological Restoration and Interpretation Center (CREP):
The CRIP is run by the City Council of Els Hostalets de Pierola and becomes a meeting point, professional training and knowledge transfer, while active agent in the protection and preservation of paleontological heritage and its dissemination to the public.
The center has already launched the training space, the visitors' hostel and the Interpretation Center with a space dedicated to the dissemination of the values ​​of the paleontological heritage, "Els Hostalets de Pierola, a look at the Miocene".
Exhibition: "A Window to the Miocene". The previous step to the paleontological immersion in Hostalets de Pierola.
P @ leo_rutes®: Do you want to become a Miocene paleontologist? Download the app!
P @ leo_CapdeSetmana: Be a paleontologist and venture on a trip to 12 million years ago.
Can Roviralta Hostel
Can Roviralta accommodation closes the tourist strategy of Hostalets de Pierola, since it allows visitors to stay in a comfortable and economical way to enjoy the proposals and tourist experiences offered by the municipality. Ideal for stays with family, school, leisure or friends.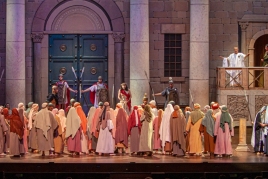 02/04/2023 ...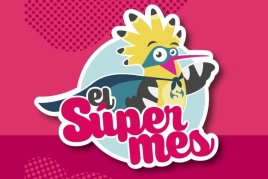 01/04/2023 - 09/04/2023 ...