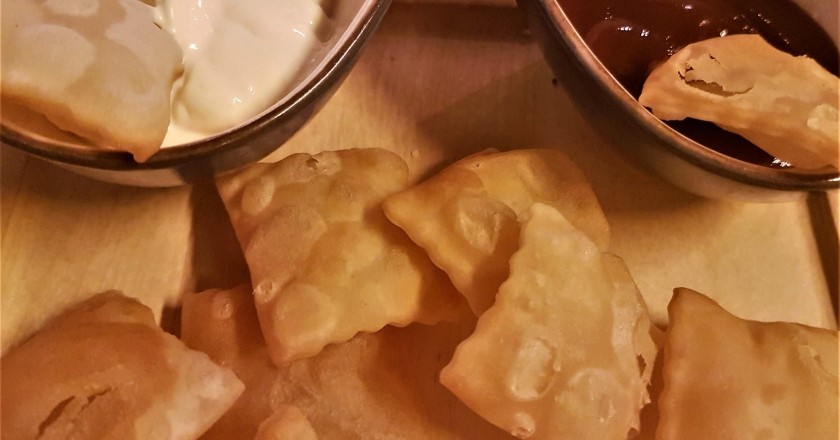 "Gnocco fritto" with sauces.
Fruit salad.
Choose a dish from the list and eat as much as you can or want.
Oriental noodles of rice with prawns, mussels and cuttlefish.
Taglaitelle with bolognese sauce and meatballs.
Maxi-cannelloni (fish, meat, mushrooms, vegetables)
Rigatoni of durum wheat semolina with funghi.
Rice pump black sepia and prawns.
Peruvian basmati chaufa rice with chicken, ECO sausage, corn, egg and vegetables.
Soft curry basmati rice and coconut with mushrooms and lamb mitoboru.
Risotto "Carnaroli rice" to the 4 cheeses.
Mediterranean grill: lamb, butifarra, Mediterranean burger, chicken counter-thigh accompanied by patatas bravas and artichokes.
American Grill: chorizo criollo, escalopines al chimichurri, American hamburger, barbecue chicken served with short potatoes and pumpkin.
Oriental grill: sweet and sour lomitos, lamb kofta, tandori burger, chicken satay with soybeans accompanied by mushrooms and rice.
Vegetable grill: potatoes, artichokes, mushrooms, pumpkin accompanied by eggplant stuffed with vegetables.
Desserts:
Ice cream or Catalan cream. You can choose a dessert from the menu for € 2 more.
€ 21.80 / person. Includes water