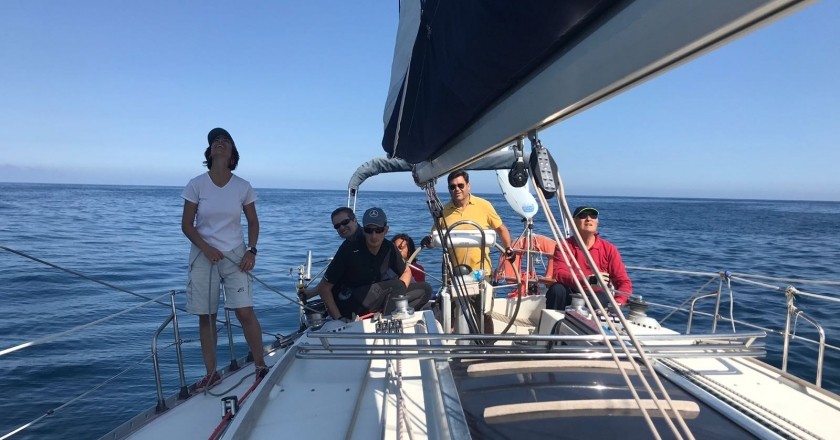 We start the new season of sailing courses on weekends.
The complete courses are organized so that you do 4 sessions of 4 hours on Saturday or Sunday. Check the calendar for the days you have to come if you want to sign up during the months of September, October, November and December.
The course is gradual and totally practical.
You will learn some theoretical aspects of sailing: basic notions of fluid mechanics and sailboats, courses of the boat depending on the wind.
Tacking and gybing maneuvers.
Planning of the defeat and interpretation of the meteorology.
Knowledge of the elements of the sailing boat.
Maneuvers on board with the most common sails and knots.
Sail balance and sail adjustment according to course and wind.
Safety maneuvers on board.
08/10/2022 ...