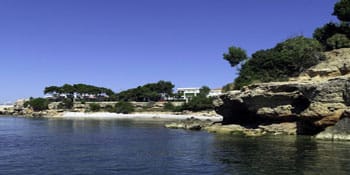 Province:
Tarragona |
Shire:
Baix Ebre
|
Inhabitants:
3.540 |
Extension:
35,6 Km2 |
Altitude:
8 m
L'ampoule is a town located in the Baix Ebre. Door is considered the Delta de l'Ebre, as it is located at the bottom of the Gulf of Sant Jordi.
L'ampoule is a former fishing interlocking Tortosa and, as its name suggests, comes clearly to the form he had in the old one of the mouths of the Ebro in the place.
The population of the l'ampoule is closely linked to the history of fishing through i of sea routes, as it is a strategic point of entry and exit.
L'ampoule Perello withdrew from the independent municipality in 1937, a point marked an important episode for the townspeople, but he was not a town hall until 1990.
The natural environment of l'ampoule is known for its beaches. Although, there is a large variety in their characteristics, as there sand and stone, shallow and calm waters or from other grades surrounded by some cliffs. Thus we find the Playa del Arenal, the pinets dels, the de les Avellanes the Capellans, that of Bacon, the Cala Maria, the de l 'Ascaret and Cap-Roig Beach.
Within the term of l'ampoule also find smaller lagoon of the Ebro Delta. Lagoons are an ecosystem typical of this area. The ponds are pools of water connected to the sea and surrounded by rice fields. The lagoon is 54 hectares pots i communicates with the Badia of the Fang.
By the end of l'ampoule nature takes three routes: the birds and rice, which is surrounding the protected area of the Parc Natural de l'Ebre i delte various paddy fields that visiteron cliffs colored itinerary the sea runs using the ancient footpaths and spaces enjoying the coast little altered and beautiful, combined with small stone coves and vigorous colors to help us see with new eyes this magnificent setting, i finally the olive gardens, which passes through olive groves and carob trees that allow us to see the land that I let it grow and floods rocks have moved and have allowed the construction of houses and margins that define the fields. This environment ensures excellence of vegetables and rice from the delta, as well as exquisite seafood and fish from the area.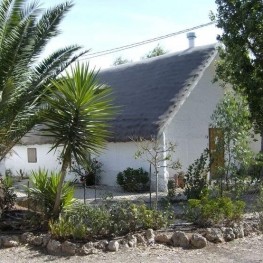 Amposta

(a 17.3 Km)
Restaurant serving regional cuisine with a large sample of the ancestral Ebro…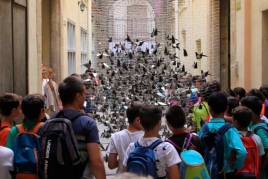 06/10/2023 - 08/10/2023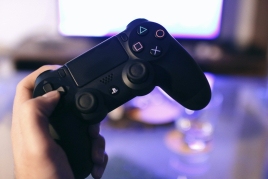 05/10/2023 - 08/10/2023

Weather forecast
02-10-2023
Morning
Evening
Max 27º
Min 19º
03-10-2023
Morning
Evening
Max 28º
Min 18º