We went out to hunt El Tió de Nadal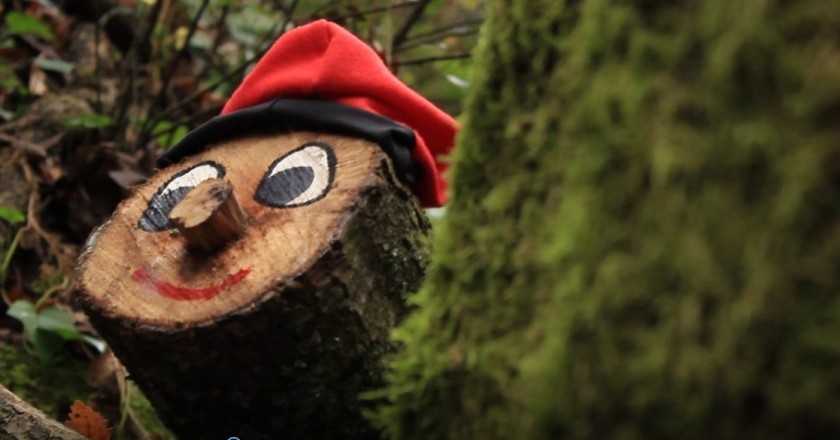 You have to buy a Tió de Nadal? It is not necessary, we make it much easier for you! We propose an original, fun and family activity to enjoy with the youngest of the house. It's about going hunting or finding your own Tió de Nadal!
Yes, yes, you read correctly, the brands have scattered through the forests of Catalonia and can go hunting or find! Choose the forest or area where you want to go and find the day you want to find it, as simple as that. But hurried because on the night of December 24 in each house there must be a Tió de Nadal prepared to shit many gifts!
As you know, the Catalan tradition of Tió consists of gathering a piece of trunk or thick branch days before Christmas Day, normally on December 8, the day of the Immaculate, and it is placed in some corner of the house with a blanket so he is not cold. He also feeds himself daily until the day he shits.
The night of Christmas or the same day December 25, the Tió is made to shit. For this he is beaten with sticks to the rhythm of traditional songs. Generally the Tió does not shit large objects, these are already brought by the Kings, but sweets, crib figurines and some toys for the little ones, as well as things to eat and drink during the Christmas and San Esteban meals, such as nougat, cava, Waffles...
In recent years, several companies have turned this Christmas tradition so nostrada in a family adventure and have specialized in the hunting of tails. The activity is carried out in natural landscapes and forests where the whole family will enjoy helping the little ones to find their aunt among pines, rosemary, beech, oak and mountain meadows.
Do not wait any longer and go to find your Tió de Nadal, be careful not to miss it!