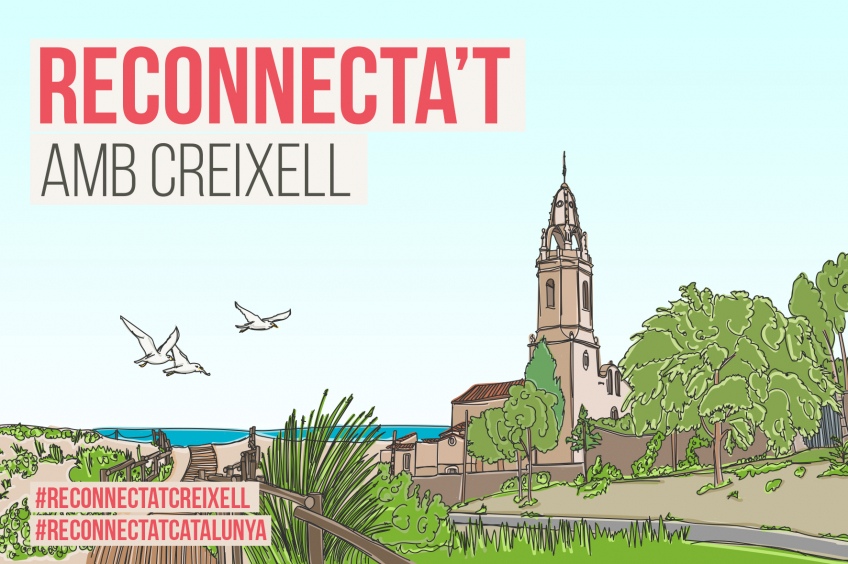 Population: Creixell
---
A beach of more than two kilometers located in the heart of the Costa Daurada is, without a doubt, the best claim to make a disconnection getaway, and the truth is that it does not matter whether it is summer, spring, autumn or winter. A place that has an intense blue sea, a radiant sun and beaches with fine golden sand that give this paradise in the south of Catalonia its name, is valid for any time of the year, and even more so if it has such a cultural and heritage offer. interesting as is that of Creixell. How to resist, right?
Between Torredembarra and Roda de Barà, this municipality becomes the best alternative for families or couples looking for a place to enjoy a relaxed and peaceful stay in contact with nature and culture.
NATURE AND HEALTHY ITINERARIES
If what you like is contact with nature and outdoor activity, you should know that this town has a large number of routes and itineraries suitable for all levels, where in addition to contemplating a beautiful landscape you can take care of your health while you do physical activity. If you are adventurous and want more challenging routes, you can try the hiking trails from Crexiell to Santes Creus, over 30 kilometres, or take the Baix Gaià Castles Route, a circular itinerary that passes through different populations of the Baix Gaià. If you are addicted to cycling, surely you will love the route from Creixell to El Vendrell following the Vía Verde. On the other hand, if you are one of those who prefers to take long calm walks, in silence and enjoying the company of the sound of the waves, another good option is to follow some stretch of the coastal paths to Roc de Sant Gaietà, Torradembarra or Roda of Bara. You see, Creixell has a large number of proposals for all tastes!
If you prefer to enjoy some time by the sea, in Creixell you will find the ideal beach. Gorg beach is a protected natural area, where, thanks to its good conservation and the environment surrounded by dunes and wetlands, you will discover the native flora and fauna. If what you want is to spend a day with your family or do water sports, on Creixell beach, with white sand and shallow waters, you will find the best options to spend an unforgettable day.
Oh! And before we forget, ornithology lovers should not miss out on the area of the Murta stream, a protected wetland area of great importance as it is home to a large number of protected species.
CULTURE AND HERITAGE
In the historic center of the town you can enjoy a cultural walk and immerse yourself in the history of this beautiful town. There you will discover the impressive parish church of Sant Jaume, where the modernist dome of the bell tower in contrast to the Renaissance decoration of the building will surely attract your attention. If you continue wandering through the stone alleys, you will pass several stately homes such as Ca la Miquelina, Cal Jeroni or Cal Xacó, with their defense towers that were once attached to the old medieval wall. In addition, the ruins of a Roman house are located in the center of the town, a witness to the relevance that this point of the Costa Daurada had for this civilization, since in the surroundings of the municipality there are still many sites to be explored.
We encourage you to discover all the secrets of the old and beautiful Creixell. It will surely surprise you.
Creixell
Welcome to Yelloh! Gavina village. Located on the seafront, on the Costa…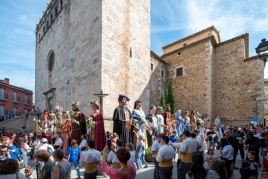 02/06/2023 - 06/06/2023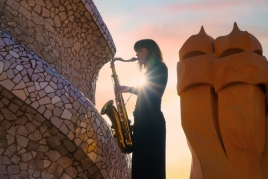 09/06/2023 ...