Casa Rural Cal Belló Els Plans de Sió
Contact
info@calbello.com
Cal Belló is an old house in Pagés, with more than 300 years of history. Its construction dates from 1705, it is inside the "Villa Closa", a labyrinth of small medieval streets that formed a wall to protect the town, which could only be accessed through a single door.
In 2017, after being practically uninhabited for 100 years, we began the rehabilitation of Cal Belló, we were very clear that the essence and authenticity that the house offered us had to be respected, that is why every detail has been studied and taken care of to achieve Our objective is to offer our clients a stay full of warmth, peace and tranquility.
In Cal Belló you can enjoy all the comforts of a modern house without losing the essence of yesteryear. Behind its stone walls, more than a meter wide, you will find authentic arches and vaults, as well as various corners designed for you, some to disconnect, others to enjoy. Cal Belló is a simple and authentic house, ideal to accommodate a group of 12 people with total comfort.
In its surroundings you can enjoy long walks through nature, in a rural environment surrounded by immense cereal fields, where you can also tour and visit the beautiful course and waterfalls of some areas of the Sió river. Cal Belló is located within the small town of Hostafrancs, where it will not be difficult to meet a Neighbor who will surely be willing to share some of their stories.
At Cal Belló we assure you a stay focused on disconnecting and resting, with family or friends. But if you prefer, you can also enjoy a lot of activities and places to visit in the surroundings.
The Cal Belló Rural House opens its doors for you, we are waiting for you!
Registration Number in Tourism Register of Catalonia and Andorra: HUTL-058243
Casa Rural Cal Belló Els Plans de Sió
Discover La Segarra in 3 days! You can enjoy some wonderful days discovering La Segarra, land of Castells and Legends! Walk, reconnect with nature, visit the impressive…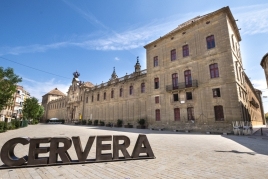 14/10/2023 ...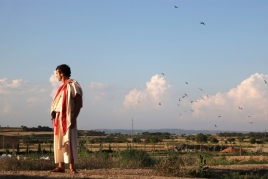 15/10/2023 ...