Province:
Tarragona
Shire:
Baix Camp
Inhabitants:
1026
Extension: 19,5 Km2
Altitude: 299 m

How to arrive How to arrive
Riudecols is a municipality that has an area of ​​19.38 km² and belongs to the Baix Camp region.
R iudecols is currently formed by Les Voltes, les Irles and Riudecols. This union occurred in the nineteenth century, when Riudecols and Les Voltes were part of the same lordship and the proper term of the Irles.
The term is located in mountainous terrain at the foot of Puigcerver (831 m), Puigmarí (660 m), near the boundary of the Campo with the Priorat and the mount of Vilavella (527 m), occupying the high valleys of the streams of the laps and the Irles. The altitude of the term oscillates between 200 and 800 m. It is, therefore, perfect for hiking and mountain biking.
When we go to the city we can not stop visiting some places and monuments of cultural and tourist interest such as: The Torre dels Moros, Antiga Torre de Guaita located in the southern part of the city.
Hermitage of Sant Bartomeu, building in ruins since 1835 as a result of the first Carlist War.
Parish Church of San Pedro, building with the unfinished bell tower dated 1872.
Els Canalots, fountain built in 1935 with six injectors, located at the western end of the village.
Hermitage of Puigcerver, located on the eastern slope of Mt.
Parish church of les Voltes, building dating from the seventeenth century.
Els Ponts de Mas d'en Vall, succession of arcades made with stone and mortar that form an aqueduct.
Parish Church of les Irles, worships San Antonio de Padua.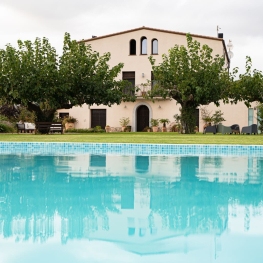 Cambrils (a

7.8 Km)
Mas Montbrió Belvedere is the ideal place to enjoy of the nature…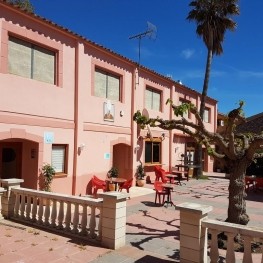 Vilanova d'Escornalbou (a

7.1 Km)
The Ca Amadeu is located in Vilanova d'Escornalbou, at the foot of…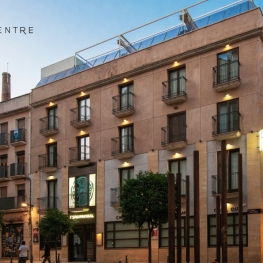 Reus (a

11.3 Km)
Small 3-star hotel in the center of the city of Reus. It…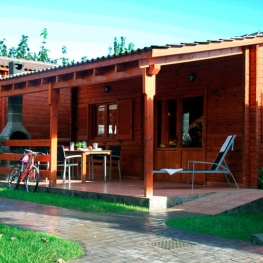 Cambrils (a

13.4 Km)
Camping Joan it is located on the beach and offers a quiet…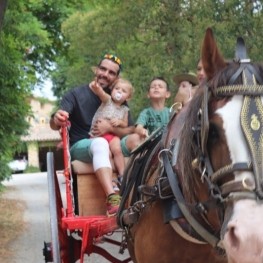 Nulles (a

16.7 Km)
Experienciesrurals.com offers routes, excursions and wine tasting by car around the Alt…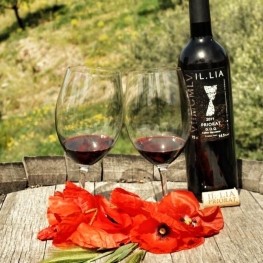 Gratallops (a

16.9 Km)
A small artisan winery in Gratallops, DOQ Priorat, Tarragona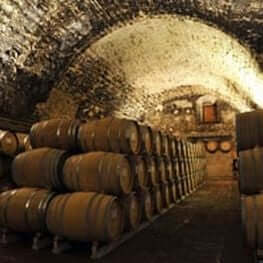 La Morera de Montsant (a

16.5 Km)
Founded by the same family that includes the Charterhouse in 1840, Bodegas…
Vila-seca (La Pineda) (a

15.9 Km)
Target Association Gold Coast Golf and Pitch & Putt is a non-profit…
03/12/2021 ...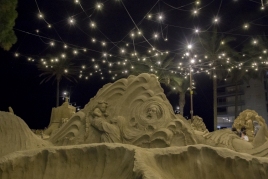 03/12/2021 - 06/01/2022

La Teva Ruta (Reus) (a 11.1 Km)
Parc Astronòmic Muntanyes de Prades (Prades) (a 15.5 Km)
Weather forecast
03-12-2021
Morning
Evening
Max 14º
Min 5º
04-12-2021
Morning
Evening
Max 14º
Min 7º