Province:
Lleida
Shire:
Alt Urgell
Inhabitants:
350
Extension: 56,2 Km2
Altitude: 566 m

How to arrive How to arrive
The term includes, in addition to the town of Peramola, head of municipality, the towns of Tragó, Cortiuda, the hamlet of Castell-Llebre and the village of Nuncarga, in addition to the hermitages of Sant Honorat and Sant Salvador del Corb and numerous scattered hamlets for all. The nucleus of Peramola is located in the wide valley of the Segre and the feet of the first mountains of the Prepirineu: the mountain range of Sant Honorat and the mountain range of Aubenç.
It is the ideal starting point to discover a wonderful Prepirineu with spectacular rock formations, Romanesque hermitages and vertiginous cliffs with spectacular views.
The town conserves remains of the medieval charm present in its wall, the arches of the narrow houses, stone windows and in its structure and circular organization.
One of the first samples of human presence for these territories corresponds to the rock paintings of the Roca dels Moros. The name of Peramola with all evidence refers to the high mass of stone that rises after the population, the mole of Sant Honorat, of conglomerates.
Peramola's river plan, S of the nucleus, is an old tower, said of the Moors. Possibly it is a subsidiary construction of the castle of the town. It is a square tower, about 5.40 m on the outer sides and a height of three times its base.
Above the Sierra de San Honorato are the ruins of the hermitage of Sant Honorat (1,061 m), with the sunken vault. It still retains the portal with lintel lintelled and the date of 1729.
The parochial church of Sant Miquel, of Romanesque origin, is located in the Josep Roca Square, which is surrounded by a set of ancient buildings of beautiful architecture, presenting a special and picturesque charm to the place, enhanced by the refreshing bath of the tents that lazy people move through the waters of the raft.
Water town, in Peramola you can enjoy a pleasant walk along the Camí de les Fonts, go on an excursion to the Clot de la Font Viva waterfall or fill your canteens with the fountains inside the Villa.
Peramola has different elements of tourist interest, especially related to Romanesque art. There are accommodation and catering establishments.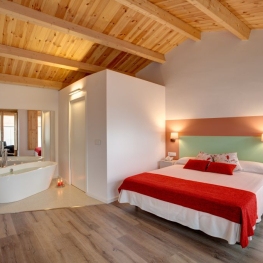 Solsona (a

21.7 Km)
The building was a 14th century artisan house that the owners Remei…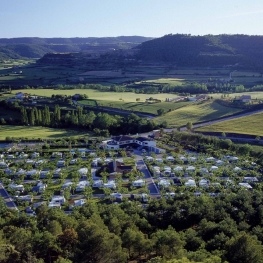 Solsona (a

21.1 Km)
Camping el Solsonès offers fully equipped wooden bungalows and large pitches for…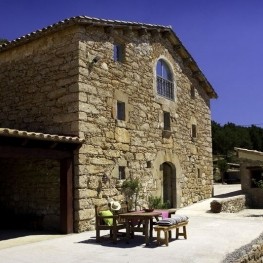 Odèn (a

22.8 Km)
A new concept of agrotourism, it is the first rural town in…
Sant Llorenç de Morunys (a

28 Km)
Welcoming to discover the Vall de Lord, Port del Compte, Tuixent the…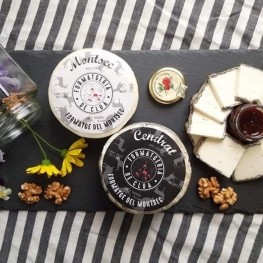 Artesa de Segre (a

24.3 Km)
Between the Valley of Ariete and Baldomar, in the Noguera, it appears…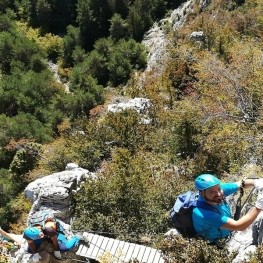 Clariana de Cardener (a

29.9 Km)
Come and enjoy our activities in the Solsonès and Central Catalonia: rent…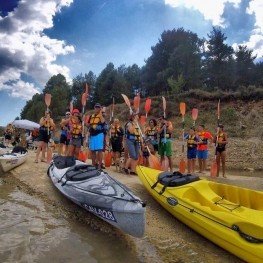 Sant Llorenç de Morunys (a

28.9 Km)
Discover the most emblematic corners of the Llosa del Cavall reservoir on…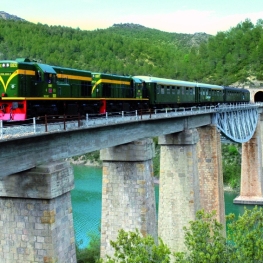 Àger (a

29.1 Km)
It is a historical train with vintage locomotives and cars, specifically from…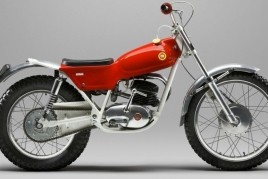 11/05/2021 - 31/12/2021

Weather forecast
28-11-2021
Morning
Evening
Max 5º
Min -4º
29-11-2021
Morning
Evening
Max 4º
Min -4º