Province:
Girona |
Shire:
Ripollès
|
Inhabitants:
164 |
Extension:
31,0 Km2 |
Altitude:
1.226 m
Pardines is located within the Cabeceras del Ter y del Freser Natural Park. In the shadow of one of the most emblematic mountains of Ripollès, the Tag. The town breathes Romanesque and stone streets where history has marked the present. Pardines offers you an environment full of possibilities in the middle of the Ribes Valley.
It was a walled town and the remains of one of the portals that gave access are still visible. Currently, samples of the old wall with the loopholes are preserved, in the Plaza del Pedró and along the Calle Major.
The name of Pardines originates from the Latin word parietinas, which means "runes of a building". Other theories derive it from another Latin term, pratum, "pradina, pardina, place where weed". The medieval word pardina, which has pardinella as a derivative, would mean "pasture land". Pardines has been mentioned since the 10th century, specifically in the will of a nun from San Juan de las Abadesses, on April 18, 938.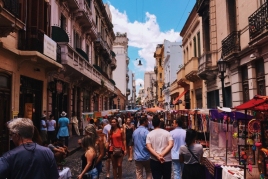 24/03/2023 - 26/03/2023

Weather forecast
22-03-2023
Morning
Evening
Max 21º
Min 2º
23-03-2023
Morning
Evening
Max 22º
Min 7º