Province:
Tarragona |
Shire:
Ribera d'Ebre
|
Inhabitants:
798 |
Extension:
32,3 Km2 |
Altitude:
43 m
Miravet is a municipality in the comarca of Ribera d'Ebre. Its importance in ancient times was essential for the growth of the population, as its location was strategic for the presence of the river and ideal for homeland defense and economy.
Her historical past brings us to the time of the Muslim invasion, when Miravet was occupied by the Arabs and from which came the name "Murabit" which is originally Miravet. Also was present the call order of the Templars, who built a temple, which years later would become castle - monastery by themselves and without deleting the Cistercian Romanesque style that prevailed at that time in this territory. At this time Miravet is an important place, as it became part of the Crown of Aragon and from there arose the conquest of Valencia and Mallorca by Jaume I. Despite this, Miravet has not always been an untouchable fortress as it has been the scene of various battles, even during the Civil War, in the period of the Battle of the Ebro
So it is inevitable to talk about Miravet and disregard this castle. Today it is one of the most important monuments and most important Romanesque-Gothic architecture of Catalunya. Furthermore is situated on the highest point of the population. Within the nucleus of Miravet also find the Old Church (Vella), built during the sixteenth and seventeenth centuries on the foundations of the old mosque of the population. His condition was demoted during the Civil War and is used for the population as a cultural center.
From Miravet can also enjoy a route set during the Battle of the Ebro in which it follows a tour around the town through those places as emblematic.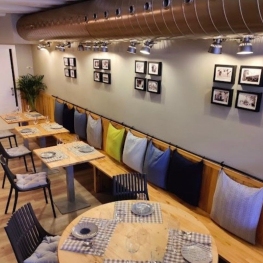 Falset

(a 21.9 Km)
Enjoy food and wine in a bistro-style restaurant. Where wine gives meaning…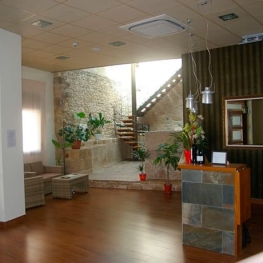 Vilalba dels Arcs

(a 18.2 Km)
Hotel restaurant to enjoy the tranquility of Terra Alta and try the…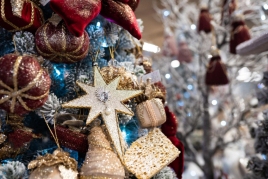 02/12/2023 ...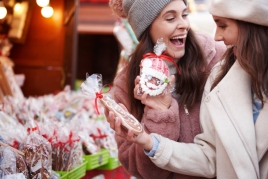 02/12/2023 - 03/12/2023

Weather forecast
02-12-2023
Morning
Evening
Max 15º
Min 3º
03-12-2023
Morning
Evening
Max 14º
Min -1º