Province:
Tarragona
Shire:
Baix Ebre
Inhabitants:
7594
Extension: 66,9 Km2
Altitude: 19 m

How to arrive How to arrive
Sea Ametlla is a coastal town in the county of Baix Ebre, which is also known by the name of La Cala. Within its boundaries found various population center like Calafat, Sant Jordi d'Alfama or Daurade s Roques.
Mar Ametlla bordered to the north and the south Terme Cap with Àliga l'ravine thus obtaining a coastline of 16 km in length, along which we find all kinds of beaches: some fine sand White, other small stones, with cliffs, some surrounded with typical Mediterranean vegetation, etc..
Both Ametlla Creek primitive as Cala de Sant Jordi natural shelters are suitable for coastal boaters fishing i. This meant that during the nineteenth century Ametlla grow with the arrival of fishermen Valencia. Fishing activity has continued to the present, devoted to dragging and fence, among other techniques and taking the first fleet of tuna de Catalunya.
The natural environment of Ametlla de Mar is discovering unusual places where the sea and earth meet and create spaces of great beauty. This is what we found along the route of the GR92, where we can see different gaps, such as the Torrente del Pi or of Santes Creus. Also we enjoy the flora and fauna of the area.
L'Ametlla de Mar also has a castle, Castel Sant Jordi d'Alfama. Built during the thirteenth century and under the order only strictly Catalan history: the Order of Sant Jordi d'Alfama. Today we find the restoration that was done during the reign of Charles II, as during the seventeenth century was demolished.
Within this municipality also find an entourage of fortifications built during the Spanish Civil War to prevent a landing from the sea. Although there were not any, buildings and even endured are some today, such as the Cala de les Mosques or Punta de l'Àliga, among others.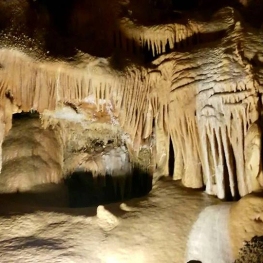 Benifallet (a

25.4 Km)
One of the best known tourist options throughout the territory, formed by…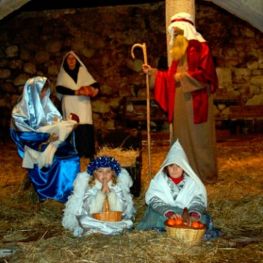 Tortosa (a

25.5 Km)
Living crib represented in movement and voice, of Catalan era and tradition.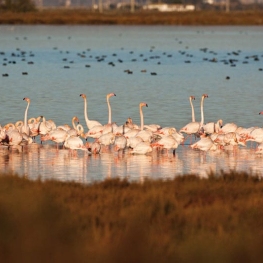 Amposta (a

27.3 Km)
MónNatura Delta de l'Ebre allows you to discover a natural environment of…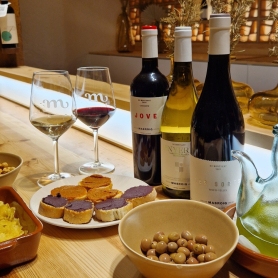 El Masroig (a

27.4 Km)
Celler Masroig opens your doors and reveals your secrets through a close…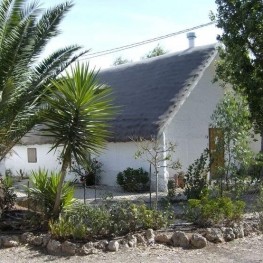 Amposta

(a 27.3 Km)
Restaurant serving regional cuisine with a large sample of the ancestral Ebro…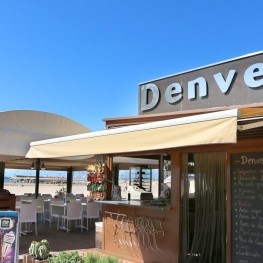 Cambrils

(a 30 Km)
The history of the Denver begins many years ago, as many as…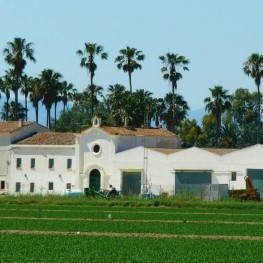 Sant Jaume d'Enveja (a

19.8 Km)
It is a Valencian-style farmhouse built at the end of the 19th…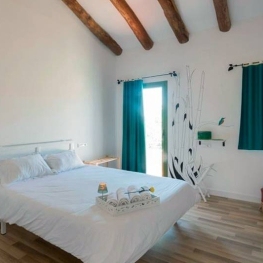 Deltebre (a

20.1 Km)
over two floors. The ground floor, where the reception, a living room,…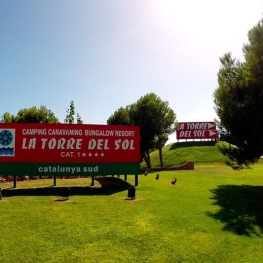 Mont-roig del Camp (a

22.2 Km)
Located on the Costa Dorada is surrounded by beautiful gardens. It offers…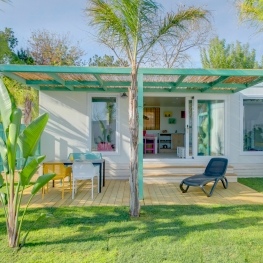 Mont-roig del Camp (a

22.8 Km)
Located in Miami Platja, Tarragona, it is the ideal place to spend…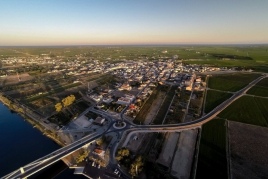 11/06/2022 ...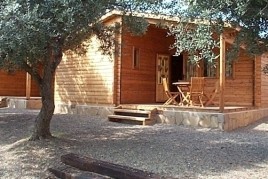 Camping la Corona (Cambrils)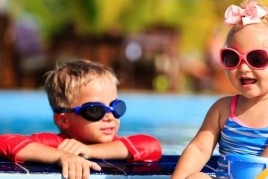 GHT Balmes Hotel, Aparthotel & Splash (Calella)
Weather forecast
28-05-2022
Morning
Evening
Max 33º
Min 18º
29-05-2022
Morning
Evening
Max 31º
Min 17º