Route through the landscapes of the hazelnut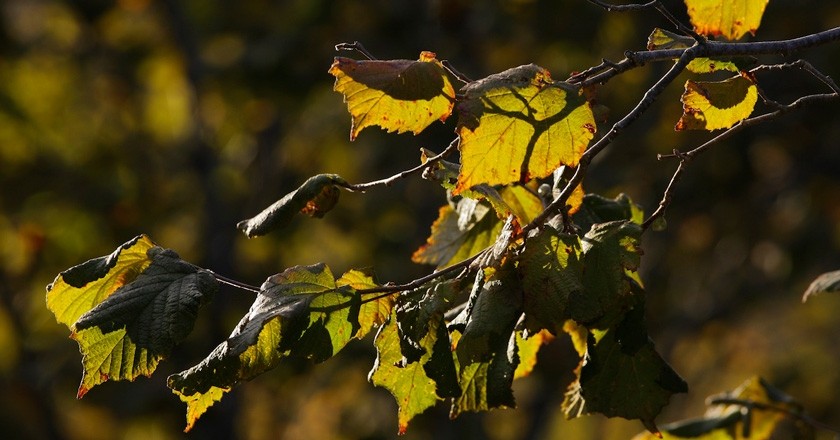 We propose a discovery of the agrarian landscape and the cultivated fields that climb in the foothills of the Prades Mountains. The tour will take us from the fields of hazel trees in the hermitage of Puigcerver, privileged miranda where the hermitage of the XIIIth century is located, surrounded by imposing holm oaks.
The visit of Riudecols, Puigcerver and Alforja can be extended with a return to Botarell, in an intense day in which the hazelnuts will be very necessary for us to gather strength!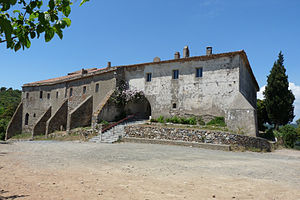 We left in the early morning of Riudecols in the direction of the hermitage of Puigcerver, overcoming more than 400 meters of altitude, effort that is rewarded by the views we get above all.
We continue along the PR * in the direction of Alforja, passing by the Cheese Cross and the chapel, which indicates the point from where we started to see Puigcerver, coming from Alforja. We cross the town, leaving by the south and taking the old road of Riudecols, going up to the well-known neck of the Baths. We go down to cross the Las Vueltas stream and we arrive at Riudecols in the north.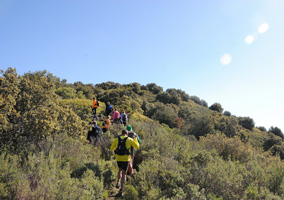 So far you have a choice of the route, now if you still want more, you have the possibility to take a walk towards the town of Botarell, passing by the hill of Mas d'en Casas and returning by the old road, more plain, communication with Riudecols.
The difficulty of the route is medium, so it is not advisable to practice it with girls. The route can be done by mountain bike. The approximate time of the walk is 6 hours and 20 minutes, covering a total distance of 20 kilometers, with an ascent of 640 meters.
Source: Baix Camp Regional Council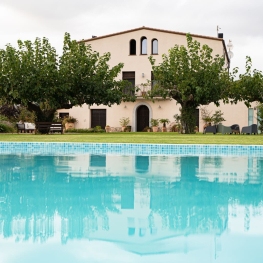 Cambrils (a

7.8 Km)
Mas Montbrió Belvedere is the ideal place to enjoy of the nature…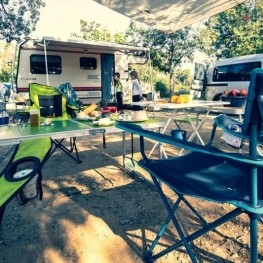 Vinyols i els Arcs (a

8.7 Km)
The Vinyols ecocamp is a family campsite integrated in an agro-ecological farm…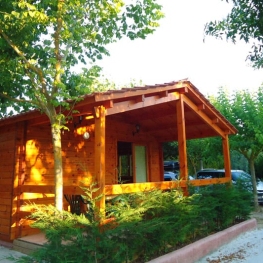 Prades (a

11.2 Km)
Camping Prades Park offers an ideal setting for what most appeals to…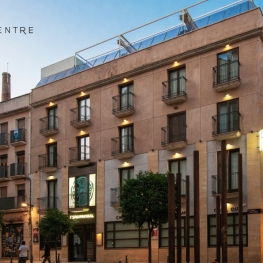 Reus (a

11.3 Km)
Small 3-star hotel in the center of the city of Reus. It…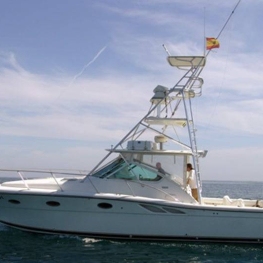 Cambrils (a

13.7 Km)
Rental services for sailing, cruising and fishing vessels. The experience in the…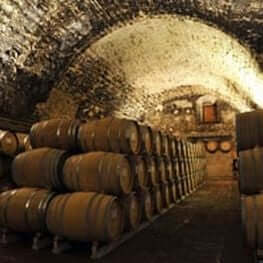 La Morera de Montsant (a

14.6 Km)
Founded by the same family that includes the Charterhouse in 1840, Bodegas…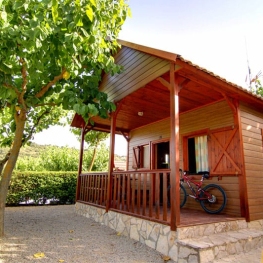 Vilanova de Prades (a

15.4 Km)
Come and enjoy the best in Sierra de Prades bungalow, surrounded by…
Vila-seca (La Pineda) (a

15.9 Km)
Target Association Gold Coast Golf and Pitch & Putt is a non-profit…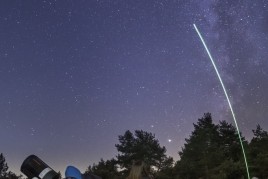 03/12/2021 ...