Ripollès Discovery Walking
This event is over.
This year the Ripollès Discovery Walking returns!
Enjoy autumn in Ripollès with a total of 12 nature routes throughout the region: orienteering circuits, vertigo excursions, Nordic walking, ascent to peaks, through forests and trails, next to pools and waterfalls, to observe the flora and fauna of the area, to learn about the military heritage, to enjoy the sound show of the deer bellowing, to live the emotional experience of stealthily crossing the border and much more!
All activities include a guide with local companies and a "hiker's kit" with Ripollès products.
Save the agenda!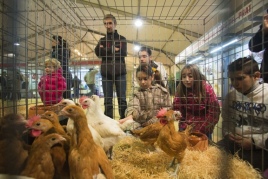 02/12/2022 - 04/12/2022

04/12/2022 ...