Living Nativity of Torres de Fals
18/12/2021 - 19/12/2021

26/12/2021
01/01/2022 - 02/01/2022

06/01/2022
Fonollosa
This event is over.
The nucleus of Fals, of Fonollosa, has it all ready to enjoy a new edition of the living nativity scene. Grandparents, grandchildren, fathers and mothers, all the people participate collectively in this representation. All the figures, without moving the least, represent traditions and old professions, together with the most Christmas images.
Come and participate in this tradition!
23/09/2022 - 26/09/2022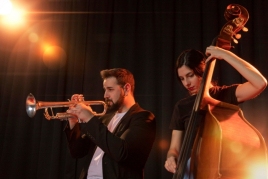 22/09/2022 - 26/09/2022 ...