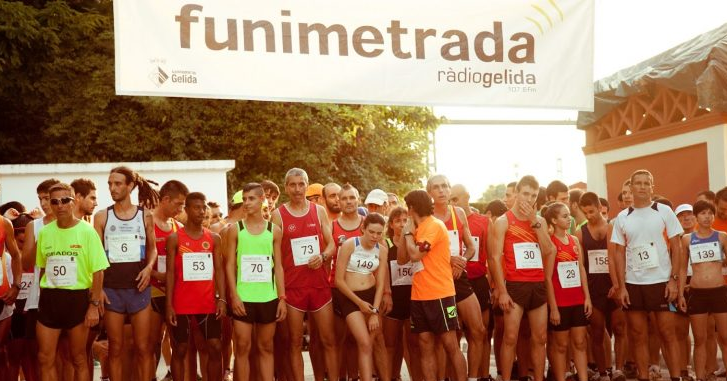 This event is over.
The FUNIMETRADA is the popular uphill race that takes place in Gelida for the Fiesta Mayor. It is a race in which the objective is not only to compete against oneself and against the other runners, but also to try to do the route by winning the Gelida Funicular.
The Funicular takes just under 8 minutes to complete the route, and one of the objectives is to try to improve this time (something that the top 10 or 15 finishers reach each year). The distance to be covered is 1645 meters, and a slope of 101 meters is overcome.
The Children's Funimetrada has two simultaneous exits: the Microfunimetrada, with a distance of 450 meters over a 25-meter drop; and the Minifunimetrada, with 550 meters of distance and 27 of unevenness.
We encourage you to participate!!
11/02/2023 ...