Hostal Cling 43 B&B Deltebre
Contact
info@hostalcling43.com
Hostal Cling 43 (bed & breakfast) is a typical house of the Delta, located in the neighborhood of Deltebre Jesus and Mary in the town. 50 meters from the river promenade Ebro River and opposite the Ile de Gracia. The house was renovated in 1949 and now 2014 has been a complete reform to improve all the features of the house, retaining part of the original elements to maintain the charm and warmth of it.
Hostel consists of two floors. The ground floor, where the reception, a living room, a dining room, a small kitchen and two bedrooms with bathroom, one of which is wheelchair accessible. And the first floor, which is accessed by the original staircase of the house, and consists of a total of four double rooms with bath, two with a small private terrace. All guest rooms have TV, air conditioning, Internet access, towels and hot water.
It also has private storage and a terrace outside the house.
The hostel accommodates three parking spaces found inside the enclosure. It also offers the possibility to leave your pet or pet. We offer dryer bathroom customers.
foods
Breakfast service type buffet with typical products of our land.
entertainment
Bicycles available, cubikayak, boating, horseback riding, perch and traditional games.
facilities
Air conditioning in common areas
Service bed and breakfast
Reception
Living room with fireplace and TV
dinning room
Smoking area outside.
Hosting service mascot pet.
Payment method
Registration Number in Tourism Register of Catalonia and Andorra: HTE-00864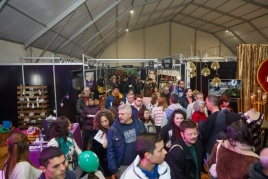 06/12/2023 - 09/12/2023