We make craft beer
Craft beers are made without additives or preservatives and are not pasteurized to stabilize them. The producers call them living products, and that is that craft beers are an evolutive and dynamic product.
If we had to define craft beer with an adjective, we could do it with: originality, never a bottle is the same as another. And this is its magic, its quality.
A craft beer becomes an unrepeatable work of art, since most likely the next batch of that same beer can be a mystery. This means that producers have to try it, take care of it and pamper it to guarantee its taste and magic.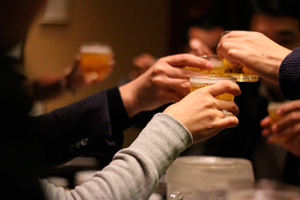 The processing system generally consists of 5 basic stages: Maceration, cooking, cooling, fermentation and packaging. In order to guarantee the quality of the product, the batches of craft beer production will have a maximum of 7,500 liters per cooking boiler.
In Catalonia we have more and more craft beer who work with effort to reach the customer. The wineries, bars and specialized spaces help make the most distinguished palates diffuse this product alive and delicious.
There are but other ways to meet producers and get into the world of craft beer. We are talking about the fairs and samples of this drink that are celebrated throughout the territory. Examples are the Barcelona Beer Festival that will take place in Barcelona on the 15th, 16th and 17th of March 2019, the Craft Beer Show of Mediona, in the Alt Penedès, or the Poblenou Fair, in Barcelona to be held in June and July 2019 respectively.
The boom of craft beer has shaken and continues to shake the country. From femTurisme we bring you a list of establishments that will open their doors and explain how water, hops, malt and yeast become a delicious craft beer! In addition, most guided tours also include a final tasting, or even visits with pairings of different specialties!
You have taken a set, right? Well choose which brewer makes you more excited to visit and give your body a good pleasure!