This summer, come and rediscover the Palau Güell!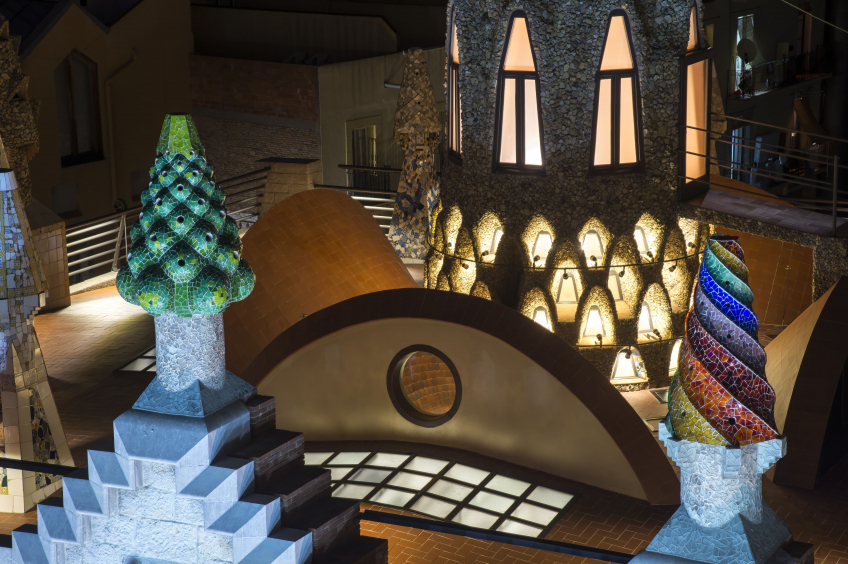 Many still do not know that, near the heart of Barcelona, at Nou de la Rambla street number 3, we can find this magnificent urban palace designed by Gaudí and which has been a UNESCO World Heritage Site since 1984.
The Palau Güell hides jewels of incalculable cultural, artistic and architectural value within its walls, which the Barcelona Provincial Council has helped to preserve so that residents, visitors and tourists can enjoy them.
The building is one of the first works designed by the architect and stands out for its innovative conception of space and treatment of light. It contains the essence of his later work and is an essential visit to understand his architecture, because we can affirm that the Palau Güell shows the most genuine Gaudí.
A few brushstrokes of history to contextualize: in 1885, Eusebi Güell y Bacigalupi, an industrialist, politician and key figure in Barcelona society at the end of the century, commissioned his friend Gaudí to design his new residence in Barcelona. The family's townhouse was a family home; but, in addition, it served as a space for musical concerts, literary gatherings and social gatherings with the aristocratic class, intellectuals and artists, and even with the royal family; and it was also the business headquarters of Eusebi Güell.
An excellent plan is to take advantage of the summer days of leisure or a visit to Barcelona to get closer, visit the Palau and discover the rooms where the Barcelona bourgeoisie enjoyed culture while doing business.
And if you are more into going out on summer nights, every Thursday in July at 8:30 p.m., in addition to the visit, you can enjoy outdoor music and a glass of cava on the roof of the Palau Güell. A roof terrace, which offers privileged views, which in the time of the Güells were only contemplated by the servants —who went up to hang out the clothes— or by the family itself when they wanted to show the guests the landscape of the city of Barcelona under construction. This rooftop is a fantastic setting, with the conical spire that crowns the palace, its bat and the twenty surrounding chimneys, some of them magnificently covered with the brittle technique.
This July, Alba Armengou Quartet , Siete de Rumba, Eva Fernández Trío and Koko - Jean & The Tonics will be the protagonists of Las Noches del Palau Güell. Jazz, rumba, soul, rock'n'roll... and a lot of talent, you can't miss it!
Day or night, take advantage of this summer to visit the magnificent urban palace with its majestic staircases, spectacular stained glass windows and wrought iron, trencadís chimneys of many colors and surprising cellars. Come and rediscover the Palau Güell!
More information and tickets at palauguell.cat
New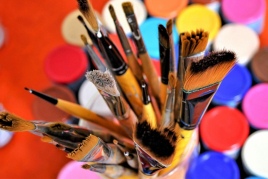 Guils de Cerdanya
03/08/2022 - 08/08/2022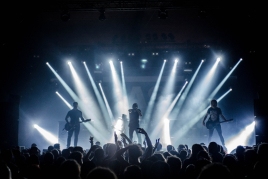 03/08/2022 - 08/08/2022