Raffle: Two nights in Camper!
Vandàlic Van
and femturisme.cat propose to start the year in the best possible way. We raffle two nights in campervan on our Instagram!
What should you do to participate?
1) Be a follower of
@femturisme
and
@vandalicvan
2) Like the publication that you will find on the Instagram of our profile: @femturisme

3) Tag the person with whom you would like to enjoy this experience (you can tag as many times as you want as long as they are different people!)
Do not hesitate and participate!
You have time until January 31!
To enjoy the award, you must comply with the Terms and Conditions that are specified on the Vandàlic Van website: be 25 years or older and have a driving license for 2 years.
The award can be enjoyed in medium or low season, to be agreed with the establishment.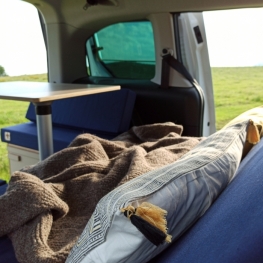 Barcelona
Vandal Van is a small Camper van rental company. The wood finishes…