Draw: 1 double entry to visit Casa Vicens
You have not visited Casa Vicens yet? Well, from femturisme we give you the opportunity!
Throughout the month of October we raffle a double ticket to take a guided tour of Casa Vicens.
The prize can be enjoyed until December 31, subject to availability.
What are you waiting to participate?
You have time until October 31!
If you've decided to subscribe to femturisme.cat, your data will be saved in our database. At any time you can correct or remove the personal data you provided by sending an email from the menu contact or by sending an email directly here. Moreover, ERGATES I.T.I. S.C. ensure at all times the data protection of all of our users, and to DO NOT EVER sell or disclose this information to others.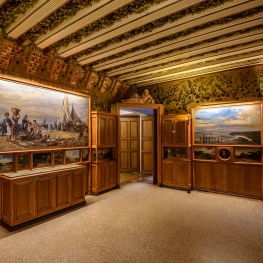 Barcelona
The Casa Vicens, Gaudí's first house and which is the architect's first…