01/07/2018 - 31/08/2018

Berga ...
With the arrival of summer, the Berguedà enjoys the water. Cool off at the Summer Festival at the Baells! The swamp offers water activities for the whole…
05/07/2019 - 14/07/2019

Caldes de Montbui
Get to know the legend of the Caldes de Montbui thermal water thanks to Escaldàrium, the fire and water festival. Termaliot and…
05/07/2019 - 20/07/2019

Martorell
For the sixth consecutive year, from 5 to 20 July, the PAS (Pont a les Arts Sonores) will take place, the Martorell summer music festival. The 8 concerts offered…
06/06/2020 - 06/07/2020

Caldes de Montbui
Gastronomic Days of Cherries in Caldes de Montbui, with concerts in restaurants and tastings inspired by seasonal fruit. To suck your fingers! Restaurants, bakeries,…
22/05/2021 - 22/05/2022 ...

Cardedeu
The Pompeu Fabra Park in Cardedeu hosts the Fair of Antiques and Almonedists. Visit it, you will find everything you need! The schedule is from 8:30 a.m. to 3:00…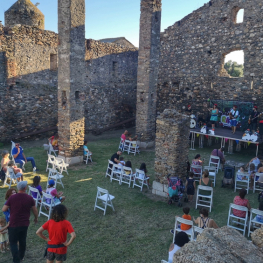 16/08/2022 ...

Roses
In summer, children are the protagonists, enjoying as much as they can of the well-deserved vacations. In Roses, families will find various scheduled activities…
01/07/2022 - 06/07/2022

Terrassa
The Terrassa Festival is a few days to enjoy popular culture, live music and activities for the whole family. This year brings a well loaded program. Do not miss…
01/07/2022 - 10/07/2022

Vic
The Greater Festival of Vic is celebrated in honor of San Miguel de los Santos, patron saint of the city, and has a diverse and extensive program that combines…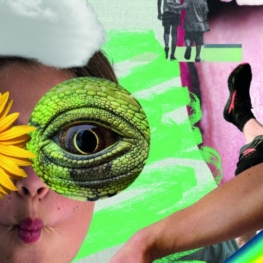 26/07/2022 - 16/08/2022 ...

Olot
If you want to know what to do in Olot in summer, don't miss the program of La Cola del Dragón, with cultural, gastronomic and natural activities for all…
04/07/2022 - 12/07/2022

Súria
One more year, the Súria Festival program invites you to participate and enjoy this very special time of celebration and reunion. The Festival of Súria…
01/07/2022 - 16/07/2022

Tortosa
For 25 years, Tortosa has been welcoming summer with the Mostra de Jazz, a veteran festival that presents a line-up that is always varied and open to good music,…
01/07/2022 - 30/07/2022

Alcanar
The good weather arrives and with the end of the school year, leisure activities begin for everyone, with a wide range of sports and entertainment proposed by the…
04/07/2022 - 31/07/2022

Caldes de Malavella
Caldes de Malavella has everything ready to celebrate, one more year, the Summer Sorbitos. It is a multidisciplinary cultural program that includes concerts, workshops,…