Visit to the Castle of Hostalric
29/05/2022, 04/06/2022, 05/06/2022, 11/06/2022, 12/06/2022, 18/06/2022, 19/06/2022, 25/06/2022, ...
Hostalric
(Castell d'Hostalric, Avinguda Fortalesa, Hostalric)
How to arrive
The castle of Hostalric offers you two alternatives to visit it. If you opt for the guided tour, the guides of the town will show you the most emblematic corners and only accessible with a guide, such as the knight, space of the old Cabrera castle. They will also share their knowledge with you while you can listen to the most surprising anecdotes.
In case of doing the free visit, you can enjoy the magnificent views at your own pace while visiting the most important areas of the fortress (guardhouse, bastions, powder magazine, bomb-proof gallery,...) along with the material of support for the visit (guide). In all cases, the audiovisuals and the interactive model will help you to interpret this castle that, from the hill, dominates the town of Hostalric.
OPENING TIMES OF THE CASTLE
From 01/11 to 21/03: Saturdays, Sundays and holidays from 11 a.m. to 2 p.m.
From 03/22 to 05/31 and from 10/01 to 10/31: Saturdays from 10am to 6pm and Sundays and holidays from 10am to 2pm.
From 06/01 to 09/29: Tuesday to Sunday from 10am to 2pm and from 4pm to 7pm
(Ticket sales close 30 minutes before the time limit)
GUIDED VISIT TIMES
From 10/1 to 06/30: Saturdays, Sundays and holidays at 12 noon
From 07/01 to 09/31: Saturday at 11am and 6pm and Sundays and holidays at 11am
* Guided tours are usually done in Catalan. For other languages, contact us at turisme@hostalric.cat or 972874165 and we will inform you of the possibilities.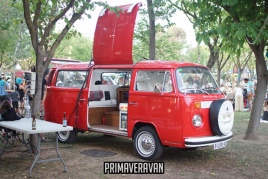 27/05/2022 - 29/05/2022