The Gel family is the owner of the Can Gel farm and who exploits it: Ramon Gel, Isabel Arnó and her son Juan.
It seems that the last name Gel comes from an ice well that was on the farm, now in ruins, but that until the nineteenth century was a very important structure to preserve food.
Always linked to this place of Canyamars, from the Middle Ages to the early twentieth century, the Gel were dedicated to work the land, and the cattle they had was only for own use (meat, milk, eggs...).
Our project
We have been a dairy cow farm since 1910 and have started the Vive Can Gel project with great enthusiasm ! to make known the daily tasks we do.
We want to give an educational and interactive answer to an a priori question as basic and easy as it is: Where does milk come from?
And we do it by visiting our farm. A visit planned as an informative and learning service that takes into account the type of group and the age of the visitors so that you live a fun experience.
Visits
With the idea of improving and giving added value to our activity, we offer a new and innovative project: Viu Can Gel!
A ludic and educational service that we offer to all the public so that they can get to know the day to day of a dairy farm like ours.
You can make a visit that offers essential and curious information of what is done in each space of the farm, a more technical and specialized tour or a very practical and interactive one, since it includes pedagogical activities to support our Classroom.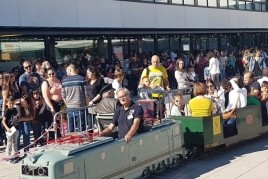 26/10/2019 - 27/10/2019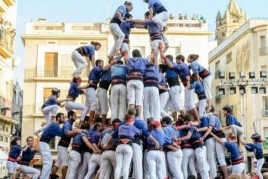 03/11/2019 ...