Secret Room Escape Palafrugell Palafrugell
How to arrive
info@secretroomescape.com
Contact
The Dance of the Sirens
Legend has it that a Pastor fell in love with a Sirena on the night of the full moon during the Sirens' dance. Both lived together happily in a cabin near the sea, until times of war came and the Pastor left without ever returning.
This fact tore the heart of the Sirena, causing each year, on the occasion of revenge, to make a boy disappear from the village coinciding with the night of the Sirens dance.
The town needs you to stop the disappearances and with the help of the sorcerers of the region you must undo the spell of the Sirena, taking advantage of the fact that today is full moon night... Will you get it?
You can participate between 2 and 8 people and you will only have 60 minutes!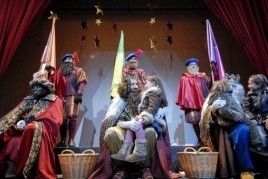 02/01/2020 - 31/01/2020

15/02/2020 - 26/02/2020