Masia Pairal Sant Pere de Ribes
Only communication with the surrounding towns and beaches of Sitges, just 5 minutes drive from the airport of Barcelona to 30 minutes, and central Barcelona 40 min. The property has a bus stop 5 minutes walk. 5 min will take you to Sitges and 40 min. the coast of Barcelona. The Mediterranean Sea provides exceptional climate throughout the year.
The place has a good balance between the original antique elements and a combination with modern comforts. The garden is spacious and has a typical Mediterranean atmosphere of relaxation. It is a perfect place for families and friends to enjoy the holidays, besides being an awesome place for small groups and special occasions.
Masia Pairal, tranquility, nature and comfort. This property is not a place for loud parties, bridal showers, weddings and other celebrations are not accepted. We must respect the neighbors and quiet.
Up to 20 people, maximum 23
Main house with 6 bedrooms and 4 bedrooms on the wing
10 rooms, all with air conditioning
Pool 22 x 7 m
Over 4,000 sqm large garden
30 min. metropolitan area of ​​Barcelona
5 minutes from the beaches with soft sand Sitges
Different beautiful courtyards to find yourself, to calm and relax
Lawned garden with fountain surrounded by olive trees
Bus stop 5 min. Walking to go to Sitges and Barcelona
History
A historic building
"Paira" means "the beginning of something". This property has been the beginning, the first farm of urbanization, which functioned as landlords house many years ago. Today Masia Pairal is a beautiful luxury holiday resort located in a quiet and green area.
The oldest part of the real estate ("Can" or "Masia" in Catalan) dating from the seventeenth century. Some of the pieces of decoration and furniture are real antiques, which were collected by previous owners. During the original features have been preserved and are now fortified with several modern touches. The garden has been well maintained over the years, allowing today is an impressive area to relax.
As you enter the farmhouse through its solid wood door, one will be entering a property with history. The high ceilings, fireplace, original kitchen in the Catalan style and decor feature makes it magical.
The property has lookouts over the mountains of Garraf Natural Park. A 1 min. It will walk surrounded by vineyards and Mediterranean nature.
The Garden
More than 4,000 m² of private gardens surrounded with walls
Large garden with Mediterranean plants and trees
Pool 22 x 7 m. with hammocks and parasols
Barbecue
Different patios, terraces and a large balcony with seating
Chill Out Several areas for sunbathing or napping in the shade
Lawned garden with a fountain surrounded by olive trees
Private parking for 8 cars
The villa is located in a residential area of ​​high level. The more than 4,000 m² of private gardens offer privacy for all guests, away from the routine life. The pool area has a large area perfect for football and other lawn games. There are sun loungers and seating area. The long table for up to 24 people is ideal for breakfast and dinner, as it is next to the barbecue area and kitchen. Overlooking the pool and garden, the dining area is perfect for summer nights.
The other side of the property has another lawn with a fountain in the center. This area overlooks the common terrace perfect for admiring the sunset.
Entering the parking on the property is a quiet courtyard that separates the 6 rooms in the main house of the other 4 bedrooms on the wing. The rooms have direct access to the courtyard through the small terrace with seating.
The villa
Living room of 600 m²
Main house and wing
10 bedrooms, 7 bathrooms, 1 guest toilet
Main house: 6 bedrooms, 4 bathrooms, 1 guest room
Wing area: 4 bedrooms, 3 bathrooms
Huge living area with sofa, fireplace and living room
Books, games and DVD collection
Kitchen
Welcome dining table
Sauna and laundry room with washing machine, iron and ironing board
Wi-Fi and iPod docking
The villa has two parts, the main villa and wing. Entering the main building is the dining room with access to the dining room and kitchen. The dining room has a long table and a welcome desk where tourist information and phones. From here there is access to the guest room with toilet, like a romantic courtyard with sun loungers.
The living room features a living room with two large comfortable seating and a coffee table. The shelves are full of illustrated books in English, Spanish novels and children's books. There are also DVDs for children and adults, as well as an iPod dock. Plasma televisions with satellite channels and local, everything is equipped with a surround sound system. The huge L-shaped sofa welcomes all guests to enjoy a movie or fireplace. From the living room leads to the terrace, perfect for watching the sunset, overlooking the grassy field and fountain.
From the dining room you enter the kitchen, fully equipped with:
Including dishwasher soap bars
Gas Stoves
Oven
2 spades, cloths, rags and sponges
Nespresso coffee machine
Kettle
orange juicer
Beater
Microwave oven
Storeroom with large fridge and freezer, extra fridge for bottles
Kitchen basics such as coffee, tea, olive oil, vinegar, salt, pepper, aromatic herbs, etc.
Crockery, glassware, dishes, etc for more than 20 people
The kitchen gives access to the barbecue area with seating for 8 people. From there you can access the garden with long dining table with seating for 24 guests. From the barbecue area is accessible to the cleaning area, equipped with a first aid kit, iron and ironing board, vacuum cleaner and cleaning products. Crossing the kitchen, passing through the storage room, you can enter the bedroom "Pines".
Upstairs, there are 5 bedrooms and 2 shared bathrooms on the first floor. There is a 40 sqm balcony overlooking a lawn and pool area with mountain views. The wing of the villa has 3 bedrooms and a cottage, all with access to the patio.
The pool of 22 x 7 meters has several umbrellas, hammocks and lounge areas. For children and adults there are several pool toys and outdoor games. From the pool area there is access to the laundry area, equipped with drying racks and detergent, with bathroom. Next door is a sauna with shower.
The property has central heating. Upon arrival guests will be greeted with a basket of seasonal fruits.
The rooms
All bathrooms are stocked with soap, hair dryer, toilet paper.
All rooms have mosquito nets, air conditioning and lock with own key. Beds come with 2 pillows per person, one quilt, bedding, 3 towels, 1 pool towel.
Bedroom 1 "Pines" - Ground Floor, Main Villa
Queen size bed, private bathroom, access to private terrace with garden view
The first floor has 2 large bathrooms: each bathroom has a bath with shower, toilet, bidet and 2 sinks. Usually divided into Ladies and Gentlemen. Have soap, hair dryer, toilet paper.
Bedroom 2 "Cherry" - First Floor, Main Villa
King bed (can be split into 2 single beds), shared bathroom, overlooking the garden
Bedroom 3 "Olives" - First Floor, Main Villa
King bed (can be split into 2 single beds), shared bathroom, balcony with garden view
Bedroom 4 "Mare" - First Floor, Main Villa
King bed (can be split into 2 single beds), shared bathroom, balcony with garden view
Bedroom 5 and 6 "Naranjos I & II" - First Floor, Main Villa
Naranjos I: Queen bed, shared bathroom, balcony overlooking the garden.
Naranjos II: king size bed (can be split into 2 single beds), shared bathroom, overlooking the pool.
I will enter via Naranjos Naranjos II.
Bedroom 7 "Mimosa" - Ground Floor, Wing
King, sized bathroom with double sinks, shower and toilet, cupboard, access to patio with 2 aciento and table.
Door to cypresses II could be unlocked to provide direct access.
Bedroom 8 & 9 "cypresses I & II" - Ground Floor, Wing
Cypresses I: king size bed (can be split into 2 single beds), bathroom shared with cypresses II, with shower and toilet, access to patio with 2 chairs and a table.
Cypresses II: Two single beds, shared bathroom I cypresses, access to patio with 2 seats and table. Via cypresses you enter cypresses II to reach the bathroom. Both bedrooms have private access door with lock to the patio.
Bedroom 10 "Cottage" - Ground Floor, Wing
Queen bed, private bathroom with shower size and toilet, living room with kitchenette, access to patio.
Optional extra single bed, now used as a seat.
Services
Pamper yourself. Is the breakfast service? A welcome barbecue? Massage in the villa? Tour Barcelona?
Would you like to use the services during your stay? Contact for information on the possibilities.
Registration Number in Tourism Register of Catalonia: HUTB-007060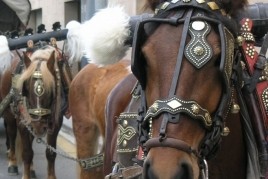 15/01/2022 - 17/01/2022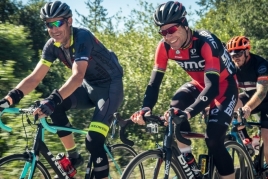 11/03/2022 - 12/03/2022