C/Ribera, 5
Siurana
Contact
masmarce@masmarce.com
Mas Marcè is a family that has been working as pastors for more than 6 generations. Located in the heart of the Empordà, we have dedicated ourselves to recover the Ripollesa Sheep, Catalan autochthonous breed and to elaborate handmade and ecological products derived from its milk.
The objective of this project, which is already 10 years old, was, mainly, to recover three values ​​that had been lost so far:
The annealing of the Empordà that is a traditional product of the area.
The vegetable rennet "herbacol" for the elaboration of the products.
Retrieve the ewe from Ripollesa, native to Catalonia, as a producer of milk.
One of our objectives is to prioritize that our sheep feed exclusively on grasses and cereals from our farm. Everything is ecological. Ripollesa ewe milk is of high quality, since it produces half a liter of milk per day in two milkings. It is the main base of all the products we make, such as annealing, yogurt, kefir and cheese.
The implication with nature is very important, because if the sheep do not go out to graze the field, they do not produce the same amount of milk. They only eat what comes out of the farm, they do not buy anything outside and do not throw away any insecticide or pesticide.
With our products of cheese, annealed, quefirs and yogurts we want to transmit to our clients not only the quality of them, but also, as we elaborate them. After realizing that the consumers were really interested in how we elaborated them, it was when we thought it was opportune to open the doors of our farm without losing our values: Traditionality, authenticity and recovered values.
One of the objectives of opening the doors of our farm is to make pedagogy of everything we do and how we do it. From there you can see the workshop, enter the milking parlor or in the corral, as well as having the possibility of participating in a cottage cheese workshop, where the whole production process is taught, and / or a wool workshop, where It is taught to carder and spin the wool that our sheep produce.
The visit to the facilities can be done in Catalan, Spanish or English, and must be booked in advance to check availability. They can be done throughout the year and are open to families, schools and organized groups. The visits we offer are the following:
Visit + tasting
0 to 2 years: free. 3 to 11 years € 5. 12 years or more € 10
Visit + cottage cheese workshop / Visit + wool workshop
0 to 2 years: free. 3 to 11 years € 6. 12 years or more € 11
Visit + cottage cheese workshop + wool workshop
0 to 2 years: free. 3 to 11 years € 7. 12 years or more € 12
Also during the months of May and October is carried out the shearing that is a highly recommended activity.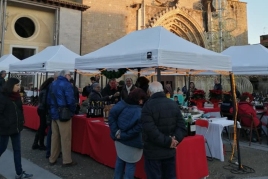 03/12/2022 - 04/12/2022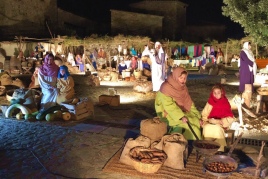 18/12/2022 ...