Indoor Karting Barcelona Sant Feliu de Llobregat
How to arrive
contact@indoorkartingbarcelona.com
Contact
500m of asphalt track of 1st quality for a perfect bond between the grip and the slip.
chicanes
Fast, slow and technical curves
Indianapolis cant
Descent of Spa-Francorchamps
Straight line
Own tunnel of Monaco
reload zone for endurance races
The most technically advanced track in the world.
Karting sessions
There is a session for adults and for children. Both partners and non-members can participate.
Includes jumpsuit, helmet and hygienic cap.
At the end of the session the time sheet is delivered.
Facilities
Pub
Design venue
Musical ambient
billiards
football
WIFI
traditional menus
Wide out of buffets of your choice
Laser Tag
Have fun in our gigantic labyrinth, with capacity for 30 people, and be the most skillful when shooting your opponents.
We have an advanced technological system to know how many times the laser gun has been fired, how many people you have killed and how many times you have been killed.
Children and adults can participate at the same time, ideal to come with family groups.
Bowling alley
We have 8 tracks at your disposal.
Conference rooms
Cross a door and pass:
From work to leisure
From the closed environment on the asphalt
From dress to career jumpsuit
From the fixed chair in the quick seat
From concentration to emotion
Schedule
Adults
Monday to Friday from 4:00 pm to 11:00 pm
Friday and holiday eves from 4:00 p.m. to 1:00 p.m.
Saturday from 10:00 to 02:00
Sundays and holidays from 10:00 a.m. to 11:00 p.m.
Childish
Monday to Friday from 4:00 p.m. to 9:00 p.m.
Saturdays from 10:00 to 21:00
Sundays and holidays from 10:00 a.m. to 9:00 p.m.
Office hours
From 09:00 to 18:00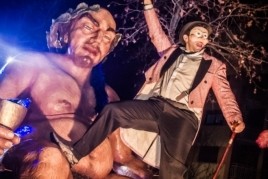 20/02/2020 - 26/02/2020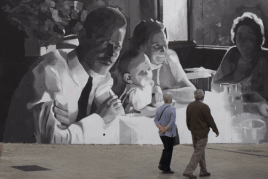 22/09/2020 - 30/11/2020