Fundació la Granja Sitges
How to arrive
info@fundaciolagranja.org
Contact
We work to the abilities, not limitations.
We help integrate to hire persons with disabilities in the world of horses.
Because the practice of riding provides great benefits to the physical, psychological and social.
Walking through the woods in 15 minutes ponies for children. Price: 3,00 ?
Paddock ponny from 3 years where scrubbed group activity, take care, Stroll around and mounted her ponny, sharing, for 45 minutes. Price ? 10 but if reservais before July 15, only 6 ?
Method
A team of professionals (specialized riding teacher, psychologist, educator, therapist and physician re-enabling) evaluates each student in order to define a program of work according to their characteristics and expectations.

The student is part of a group led by the teacher who advises the entire team. For students who need to do some preliminary work individually until joining the group is given in a natural way.
Activities
All activities of the foundation are inclusive and adapted.
Children's
Activities for schools and "splais" (day camps)
Tourist activities
Summer courses dressage championships Organization
...
Facilities
Reception
Museum
Playroom
Dining room
Residence sport
Classrooms
Local Social
Zone blocks
Indoor Track
Track 1
Track 2
Track 3
TREC Tour
paddock area
Football pitch
08/06/2022 - 12/06/2022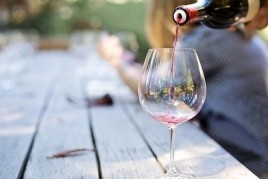 10/06/2022 - 12/06/2022