Deal! Get to know Corsica and/or Sardinia by Sailboat - make an active vacation!
Are you passionate about sailing or have you always had the bug to try it? Would you like to take a vacation aboard a sailboat and participate in all the activities on board?
From femTurisme.cat we suggest you spend a week aboard a sailboat to enjoy the islands of Corsica / Sardinia by sea and land, wonders of the Mediterranean.
The sailboat "Badoc" will leave Badalona the last week of July, to spend a few weeks in August on the west coast of Sardinia, where it will be able to embark for a week or two.
Calendar to choose week;
Week from August 13 to 19, Sardinia
Week from August 20 to 26, Corsica
Week from August 27 to September 2, Corsica
For those who are more experienced in long-distance navigation, you can ask to do the outward or return crossing. If you are not that experienced or simply prefer to fly back and forth and enjoy a whole week on board in the waters of Sardinia, you can embark directly there.
Life on board:
The sailboat "Badoc" is 12 meters long and has a capacity for 6-7 people. It is equipped to cruise the Mediterranean, with 3 double cabins, 2 bathrooms, a large kitchen and two bunks in the living room to go more comfortable on the cruise.
Everyone who embarks will participate in the tasks on board: maneuvering the sailboat, cooking, cleaning..., and enjoying the anchorages, baths and excursions by land, discovering another corner of the Mediterranean, traveling in a different way.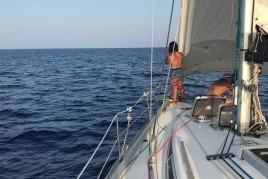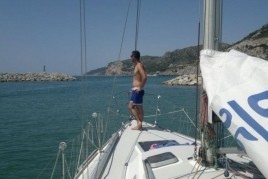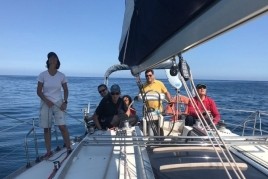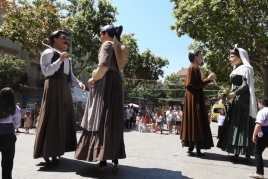 08/08/2022 - 10/08/2022

13/08/2022 ...