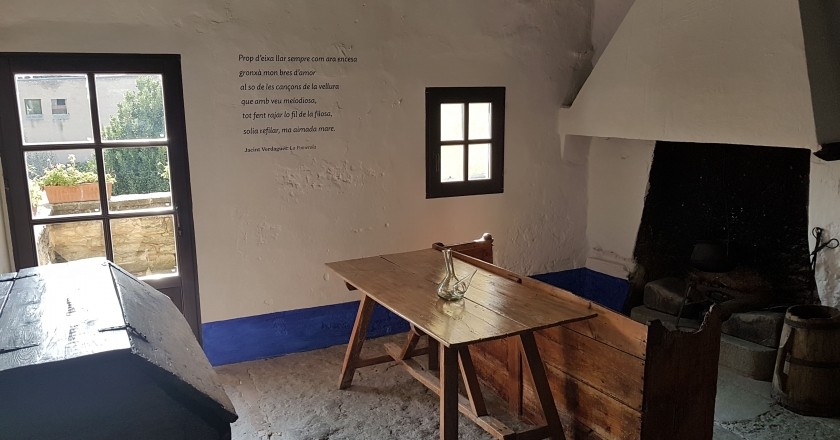 Visit the poet's house
Jacinto Verdaguer was born in Folgueroles on May 17, 1845 and died in Villa Joana de Vallvidrera on June 10, 1902. Romantic writer and capital figure of the Renaixença, laid the foundations of the literary language in modern Catalonia.
The literary Museum
The Verdaguer House Museum is the childhood home of the poet Jacint Verdaguer and shows us elements to understand and interpret the poet's legacy. A house that was acquired by the people to preserve the tangible legacy and the symbolic value of one of the most popular Catalan poets of all time.
The village
Beyond the walls of the museum, Folgueroles preserves the poet's vital places. In urban and natural spaces you can read verses and admire works of art ranging from modernism to land art, and turn the town into an open museum.