Casa Museu Verdaguer Folgueroles
Contact
info@verdaguer.cat
Jacint Verdaguer (Folgueroles, 1845- Barcelona 1902), romantic writer and leading figure of the Renaixença, is considered the founder of modern Catalan literature. In his work, translated into several European languages, Atlantis and Canigó stand out.
The Casa Museo Verdaguer, one of the oldest literary museums in Catalonia, is the home where the poet spent the first years of his life.
It is a small and modest home, which preserves the old structure and the typical rooms of the houses inhabited by peasants from the street.
On the ground floor there is an exhibition on the life and work of the author.
On the first floor, the domestic spaces of a house from the mid-nineteenth century are preserved, with the chamber and the kitchen, which, in the light of his literary work, evoke Cinto's childhood.
In the attic we can see the exhibition Two creators: Verdaguer and Perejaume and the audiovisual Verdaguer, a poet from Catalonia who reveals his dramatic and exciting life to us.
Verdaguer is today the symbolic reference, a sign of identity of the Catalan people inside and outside our borders. The museum is the starting point of the Verdaguer Routes that lead to the discovery of the town of Folgueroles, the city of Vic and the Guilleries Savassona Natural Environment.
Beyond the building, Folgueroles can be understood as an open museum, which extends throughout the territory and gives us the opportunity to learn about the author's life environment and the symbolic dimension of his literary production. The town is located within the Guilleries Savassona Natural Space and offers us other scenic, gastronomic and cultural attractions.
Schedules
From Tuesday to Sunday from 10 a.m. to 1:30 p.m.
Tuesday from 5 to 7 p.m.
Saturdays from April 1 to November 1 from 5 to 7 p.m.
Closed on non-holiday Mondays
activities for schools
At Casa Museu Verdaguer we offer you different educational activities aimed at students of all levels. They are a set of proposals that want to bring closer to the figure and work of Jacint Verdaguer, but also to the life of his time and the poetry and literature of today.
We will generate questions and seek answers. Who was Jacint Verdaguer? Why has it happened in history? Why is he so linked to Folgueroles? Why is it still important today? What is poetry?
This program adapts to different educational levels and skills needs and seeks above all to be significant and valuable for young and not so young children who visit us each year.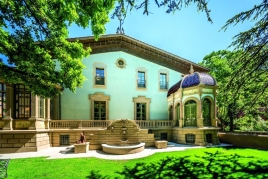 09/10/2022 ...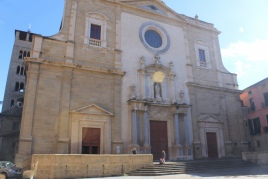 09/10/2022 ...