Facilities
With a flat and wooded, where a cool and pleasant climate: there is a swimming pool accessible for people with disabilities and a children's pool.
The pitches are spacious. All have electrical connection and the ability to choose the water connection. Possibility to buy mobile home, offered by the site, with a distribution of 3 bedrooms, shower room, kitchen and dining room. On the outside I have adapted his "porch" wood.
There are all the amenities to enjoy a holiday with your comfort, where your staff attends to what is needed.
Games Room (In the tent bar have, table football and games, where competitions are held during the summer months)
Park and children's entertainment (absolute dedication to children with games, prizes, trips ................ And much more).
Bar-Restaurant (open 9 months of the year, together with its traditional cuisine open all day) with a great tent, with TV screens with satellite channels and a variety of entertainment programs for kids and not so kids .
Shows (during the summer months perform different shows and competitions)
WC (hot showers, heating and musical thread)
Safes rental
Supermarket (Where you can find your food without the need to travel and enjoy the bakery products produced)
Power supply and water connection option
Nursing (daily visits in July and August. The rest of the year according to your request)
Washing machines (fully equipped to care for your clothes)
Wifi throughout the campsite (annual or daily fee)
Car Wash (campers can download their sewage water and load)
Adult pool and children (disabled access). In front of the terrace bar, where you can savor authentic cocktels camping.
Pets welcome (no dangerous breeds considered)
Admission of credit cards
Garbage (Daily collection of waste for recycling (glass, paper and cardboard)
Refrigerators Rental
Car Rental
Enjoy camping for 9 months and with the convenience of not having to remove caravan or advancement within 3 months of wintering.
Camping open all year. Seasonal offers and children's entertainment. Mobile Homes have caravans for sale season. Ability to perform caravan parking midseason.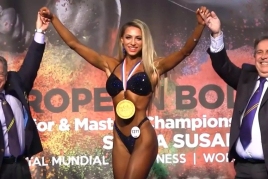 13/05/2021 - 17/05/2021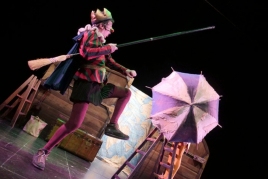 22/05/2021 ...